Screens 'N' Spokes Adam Turman 2010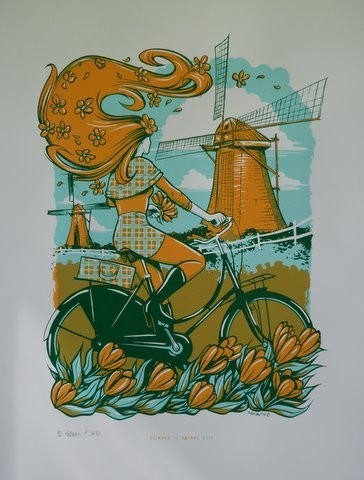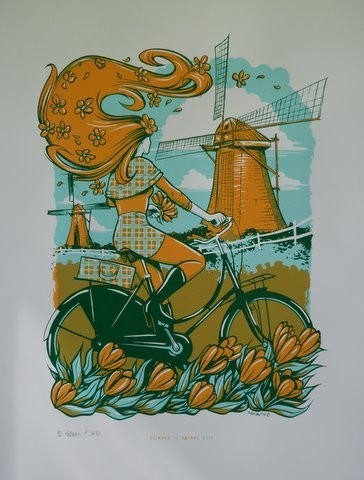 Screens 'N' Spokes Adam Turman 2010
3 Color Screenprint - 18x24 - Signed and Numbered

Adam has been drawing and creating since he was 18 months old (at least according to his mom). But since 2003 his creative energies have been put into illustrations and screenprinting. He has designed gig posters for concerts all over the Twin Cities, including gigs for Bruce Springsteen, Elton John and OK GO. His three favorite motifs are very Screens 'N' Spokes appropriate: cityscapes, bikes and pinups.

100% of the proceeds from Screens 'N' Spokes sales benefit the National MS Society.

In its fourth year, the Screens 'N' Spokes benefit art show is up at Mugshots CoffeeHouse in the Fairmount Section of Philadelphia, PA (through October 3rd).