Screens 'N' Spokes Bike MS NYC Rich Kelly 2014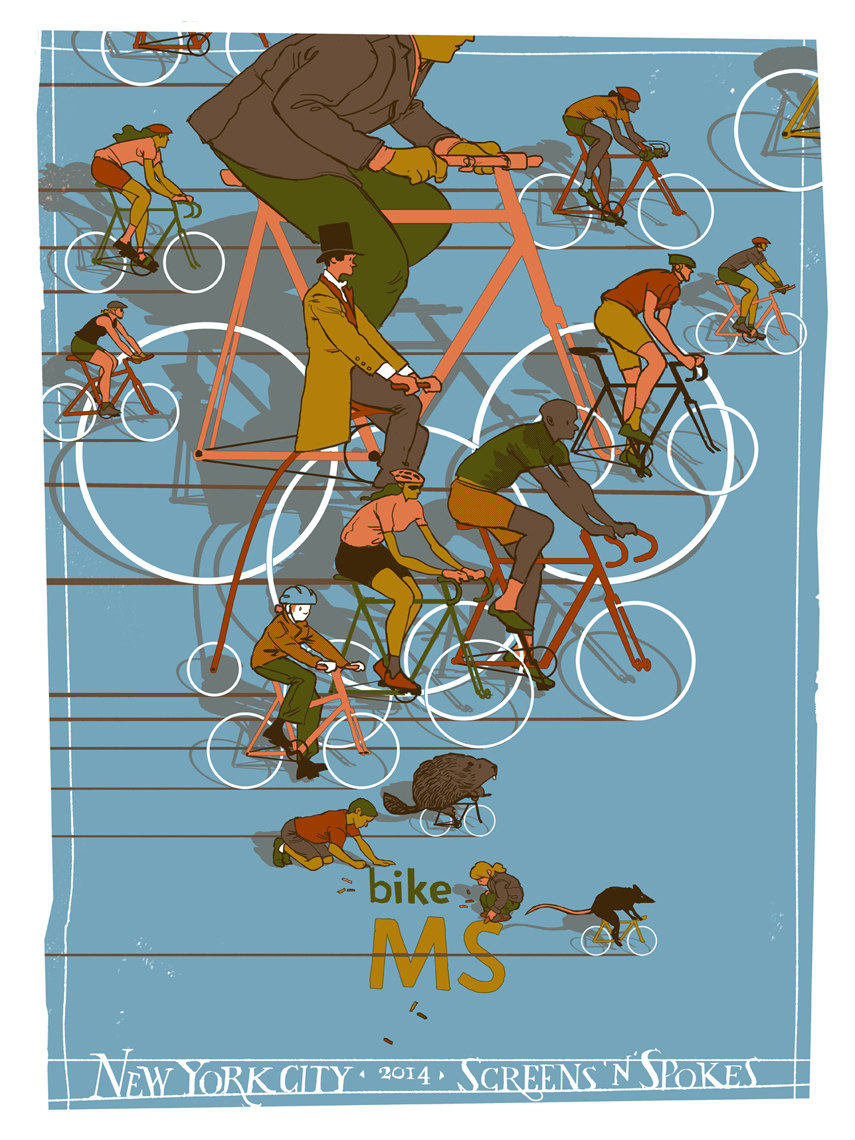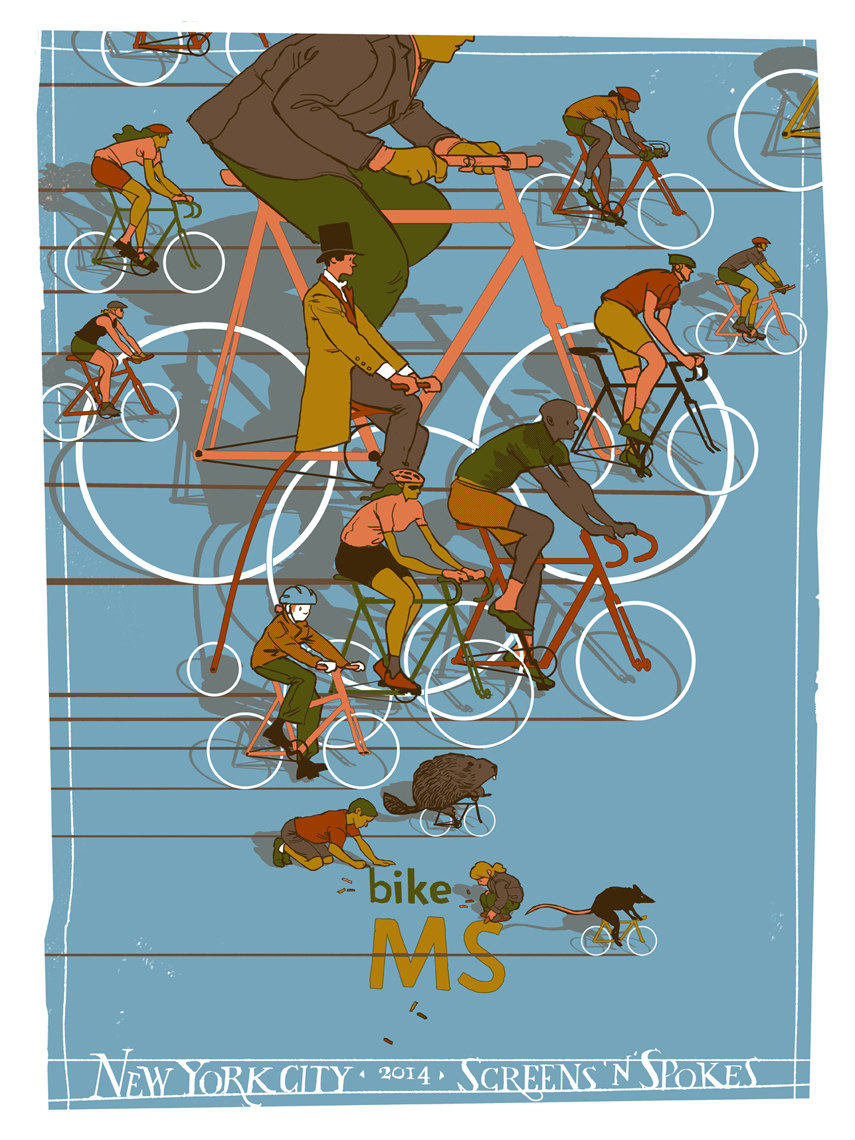 Screens 'N' Spokes Bike MS NYC Rich Kelly 2014
3 Color Screenprint - 18x24- Numbered Edition of 80

Commemorating the 2014 Bike MS NYC Ride

After receiving his BFA in Illustration from Syracuse University, Rich Kelly returned home to pursue a career as a freelance illustrator. He drew and painted everyday and eventually came to work on major editorial and advertising projects for various local and national clients. He now lives and works in Pittsburgh where he strives to make fresh, relevant imagery.

New Yorkers have recently seen his work in most subway stations across the city in a fantastic poster for the MTA with an homage to Grand Army Plaza.

100% of the proceeds from Screens 'N' Spokes sales benefit the National MS Society.