Screens 'N' Spokes Brainstorm 2011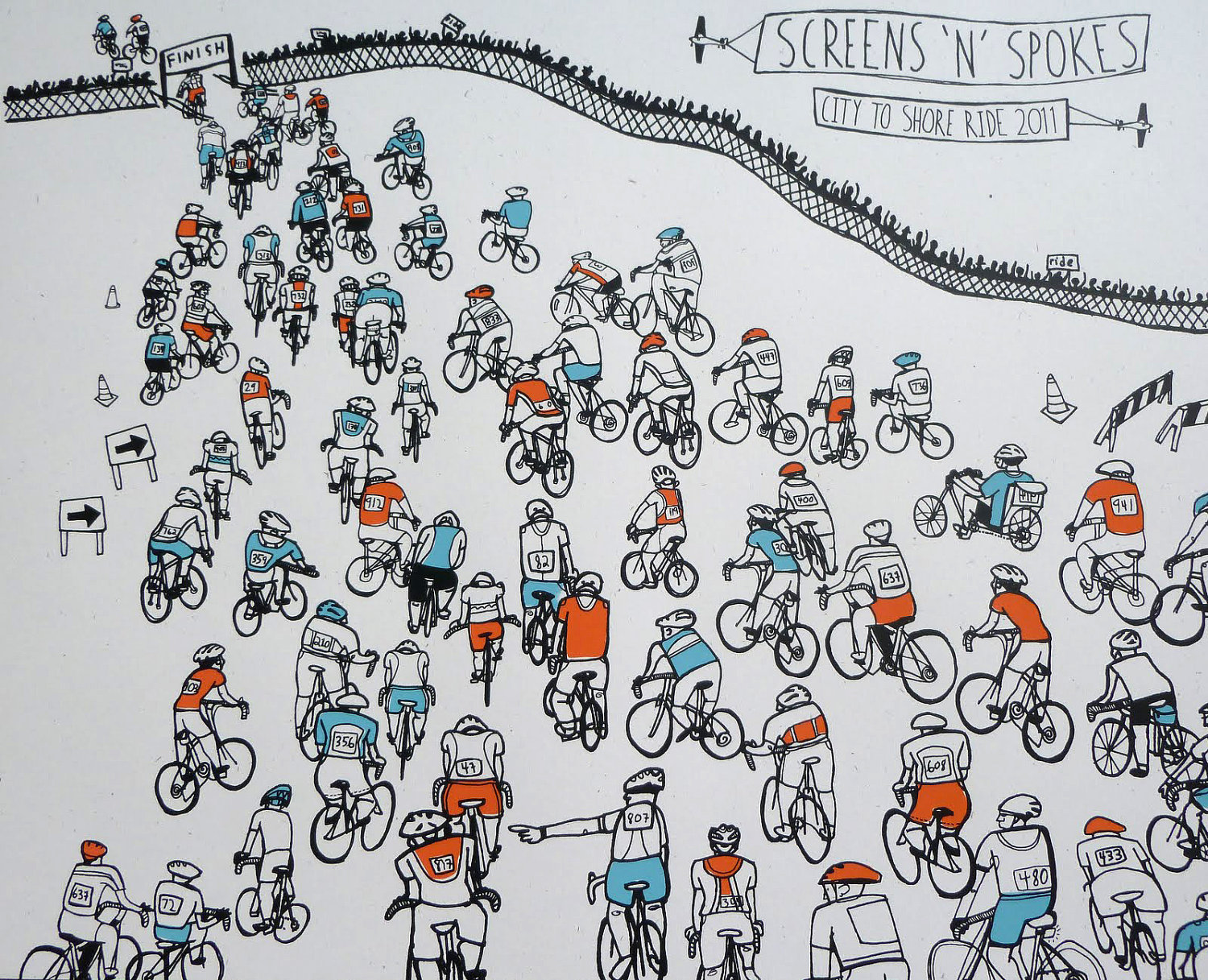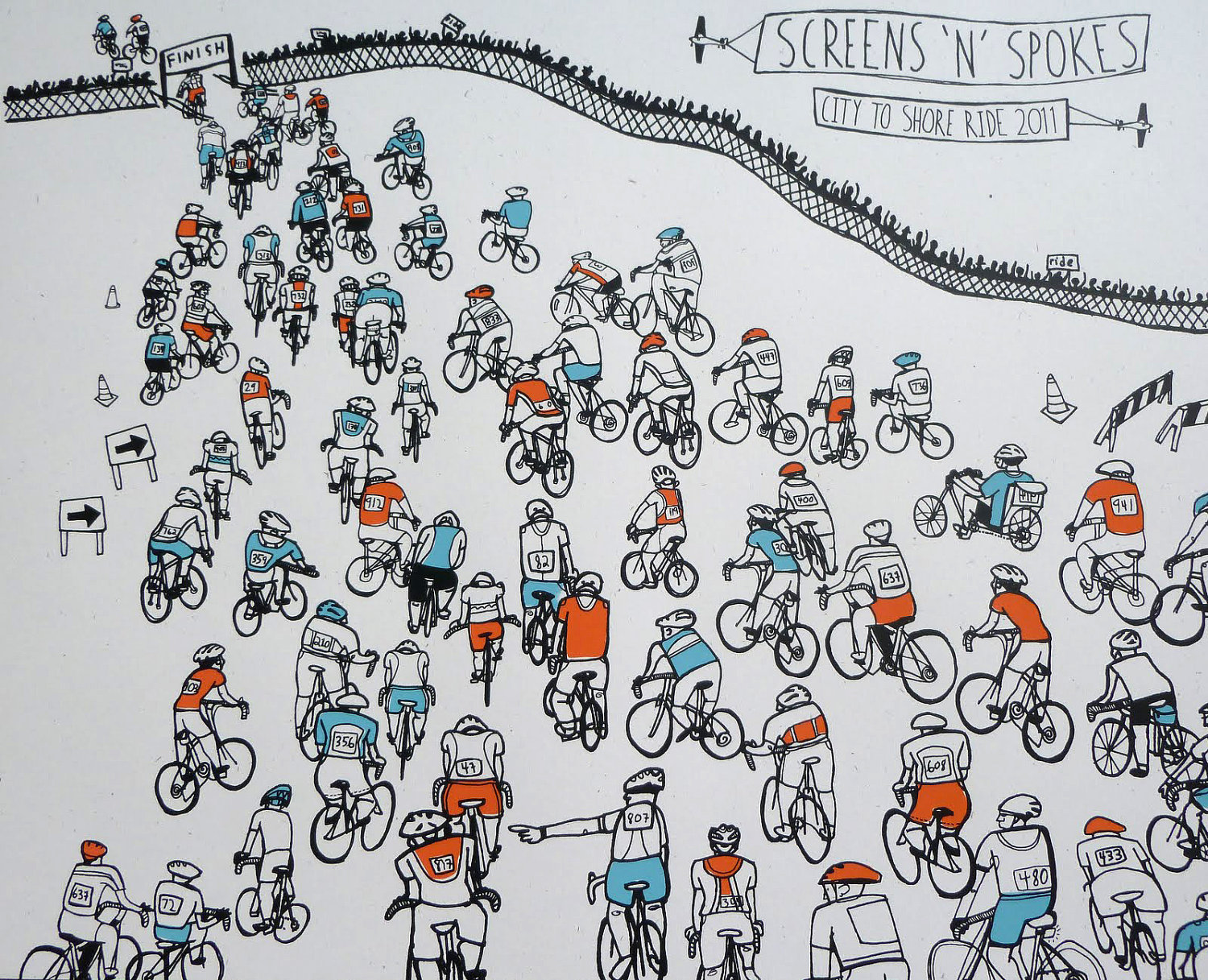 Screens 'N' Spokes Brainstorm 2011
3 Color Screenprint - 16x20 - Signed and Numbered

Brainstorm is Jason Snyder and Briana Feola. We are a Philadelphia based illustration and screen printing studio.

Striving for a balance of top notch technical execution with vibrancy in image and color, Brainstorm works to create a satisfying blend of graphic design, illustration, and silkscreen printmaking.

100% of the proceeds from Screens 'N' Spokes sales benefit the National MS Society.