Screens 'N' Spokes Cricket Press - Sara Turner 2010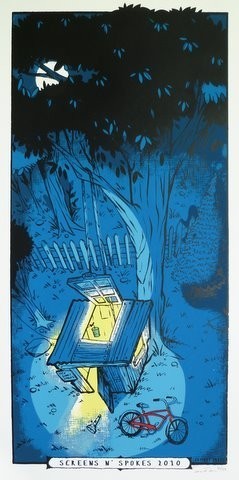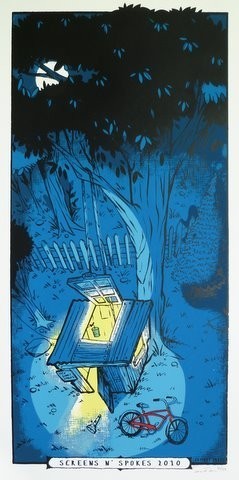 Screens 'N' Spokes Cricket Press - Sara Turner 2010
5 Color Screenprint - 12x24 - Signed and Numbered

Sara Turner is one half of the tag-team duo Cricket Press, who has been making screen printed and letter pressed posters for half a decade. They come from backgrounds involving all sorts of creative media. In short, they enjoy making stuff out of stuff (and many times out of nothing). Since 2003, Cricket Press has created gig posters for hundreds of shows, from indie acts such as Son Volt, Sufjan Stevens, and Mogwai to free jazz luminaries Ken Vandermark and Peter Brotzmann.

100% of the proceeds from Screens 'N' Spokes sales benefit the National MS Society.

In its fourth year, the Screens 'N' Spokes benefit art show is up at Mugshots CoffeeHouse in the Fairmount Section of Philadelphia, PA (through October 3rd).