Screens 'N' Spokes Dan Grzeca 2008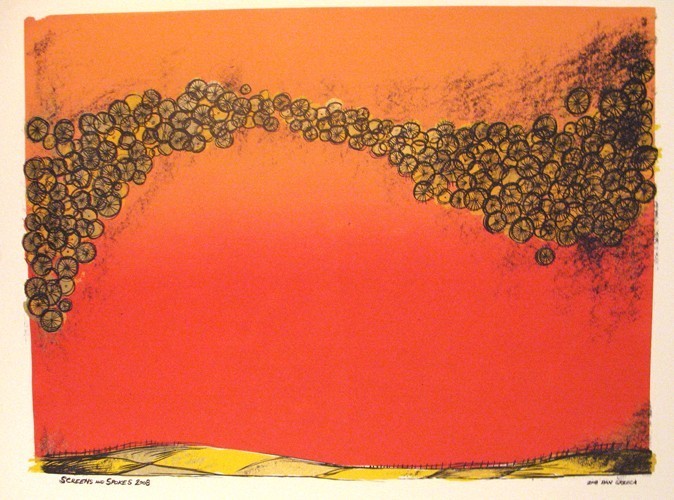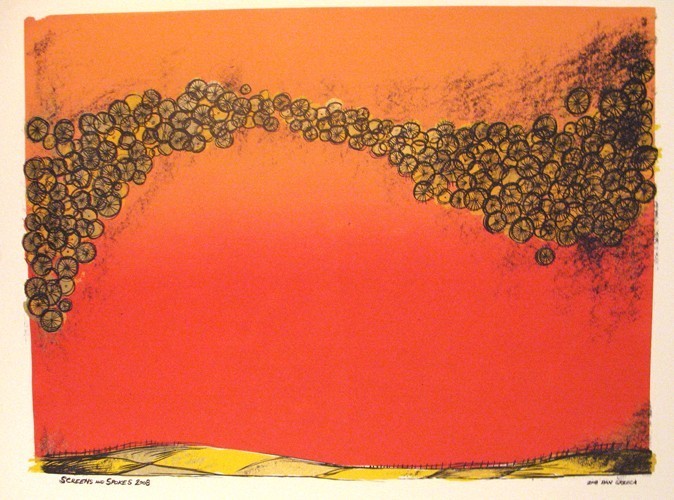 Screens 'N' Spokes Dan Grzeca 2008
4 Color Screen Print, 19x25 - Signed and Numbered

Dan Grzeca (pronounced "Jet-sah") is a painter and printmaker from Chicago. He has been making hand screenprinted posters and prints for the last 10 years or so. He's made posters for bands such as the Melvins, Vandermark Five, Peter Brotzmann, the Black Keys and many many more. Dan's painting process greatly affects the way he makes screenprints; in person the prints reflect a great depth in texture and color. He strives as hard as he can to even make the humble show poster a thing of lasting art.

100% of the proceeds from Screens 'N' Spokes sales benefit the National MS Society.