Screens N Spokes Dr Pizzoli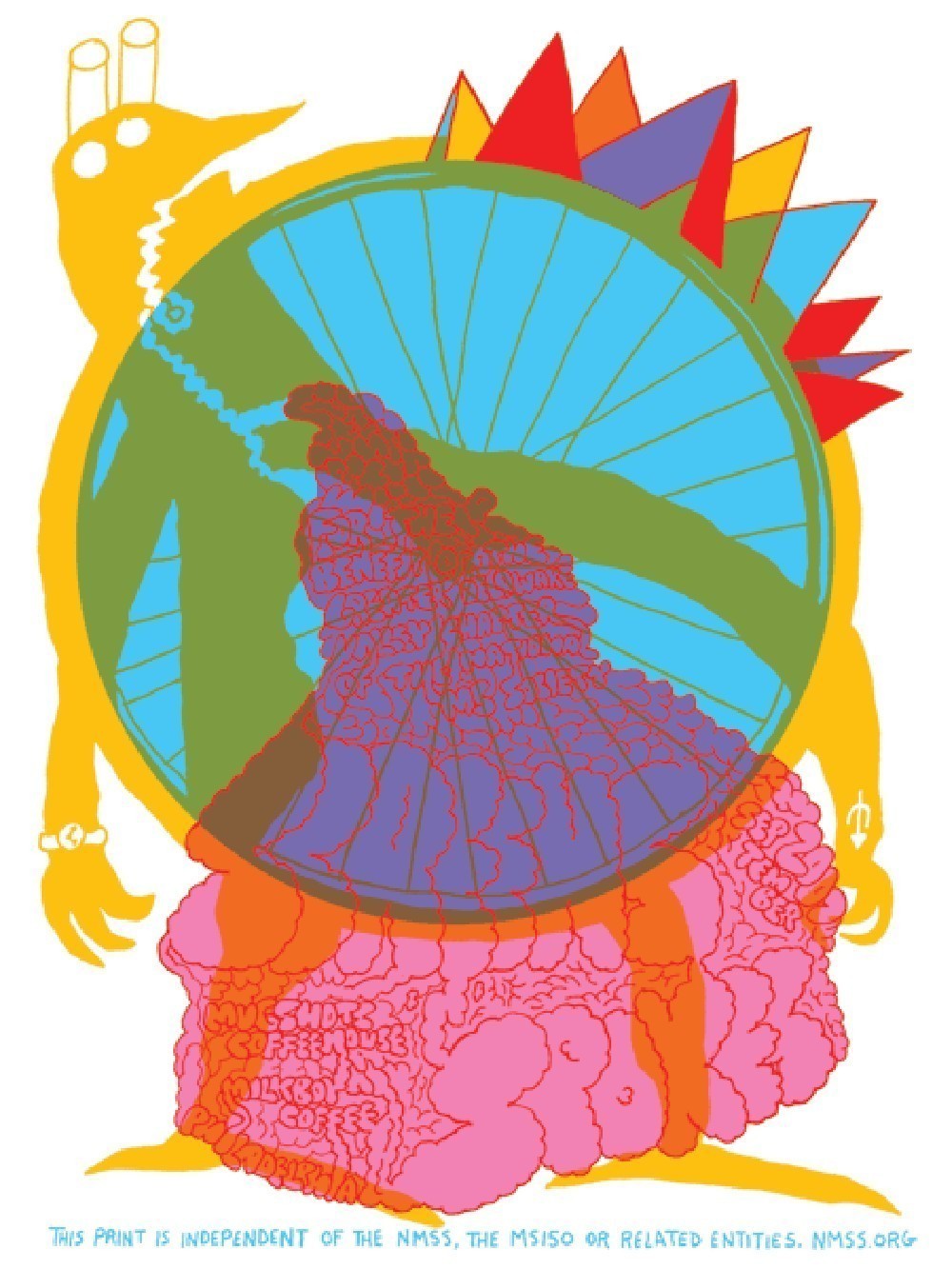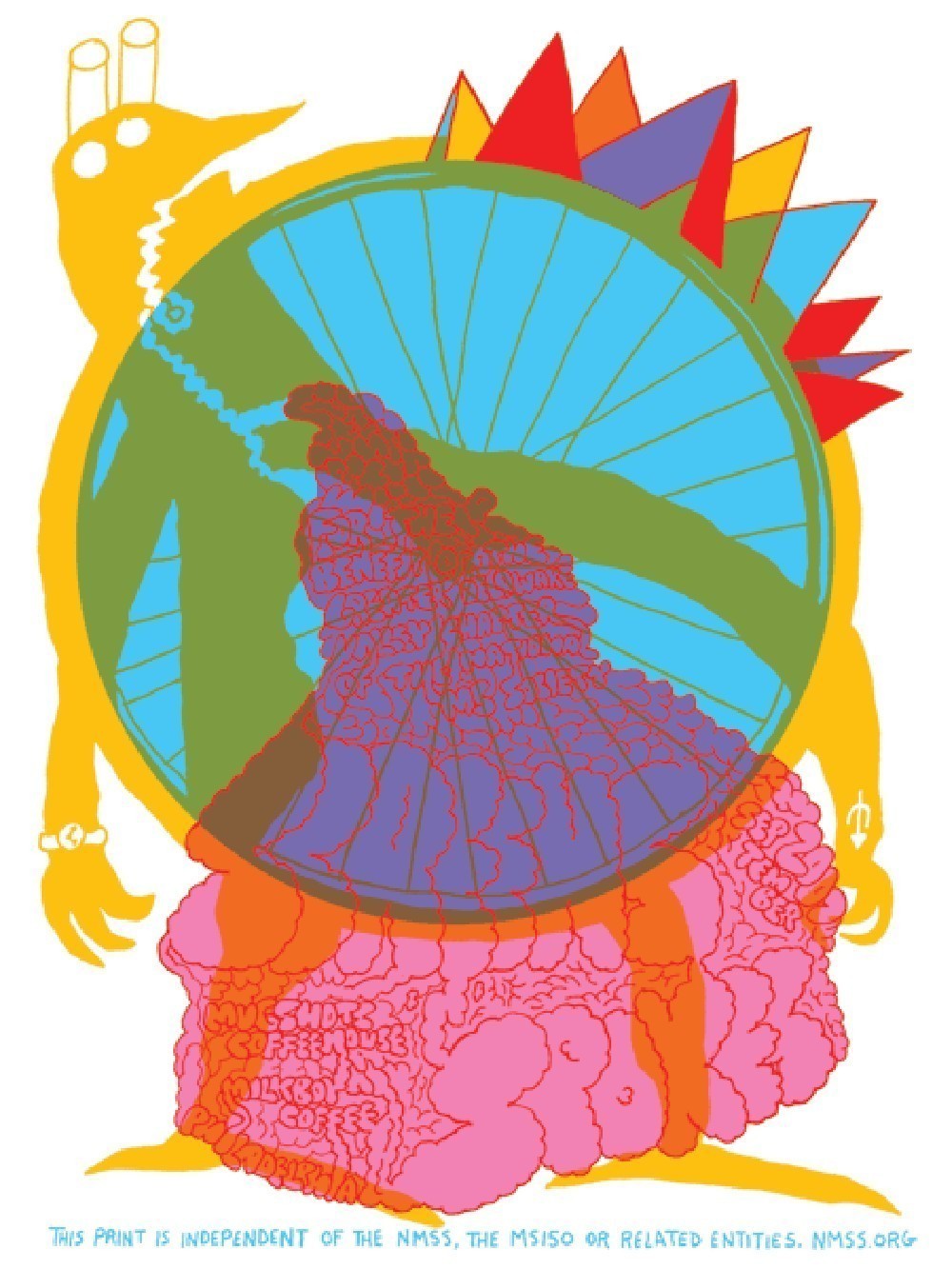 Screens N Spokes Dr Pizzoli
4 Color Screenprint - 18x24 - Signed and Numbered Edition of 50

The Doctor is in. Gregory Pizzoli's prints are hyper-colorful and wild. A local artist and student at the University of the Arts, he has recently printed posters for Girl Talk, Battles, and Clinic at Philadelphia venues like the Starlight Ballroom, First Unitarian Church, and Johnny Brenda's.

100% of the proceeds of all Screens 'N' Spokes sales go towards the National MS Society. Screens 'N' Spokes is an art show celebrating the Bike MS: City to Shore ride in September. In its second year Screens 'N' Spokes is up through September 30 at Mugshots CoffeeHouse and Chapterhouse Cafe & Gallery in Philadelphia, PA.