Screens 'N' Spokes Gina Kelly and Justin Santora Collaboration 2010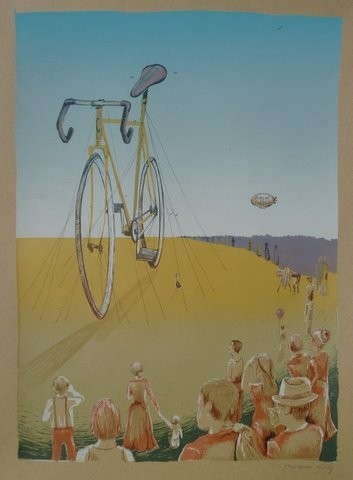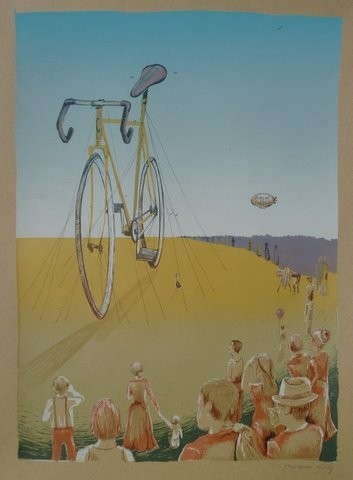 Screens 'N' Spokes Gina Kelly and Justin Santora Collaboration 2010
5 Color Screenprint - 18x24 - Signed and Numbered

Since 2006, Gina Kelly has printed posters for bands like Built to Spill, Beirut, Calexico, and The Swell Season, among many others. She is currently living in Paris, France, and came back to the US for a brief hiatus this summer to do a variety of things, including printing her SNS collaboration! Justin Santora is a Chicagoland-based emerging artist who focuses on drawing and printmaking. His prints are often complex in composition and skill, but simple in their beauty and intent.

100% of the proceeds from Screens 'N' Spokes sales benefit the National MS Society.

In its fourth year, the Screens 'N' Spokes benefit art show is up at Mugshots CoffeeHouse in the Fairmount Section of Philadelphia, PA (through October 3rd).