Screens N Spokes Jon Smith 2009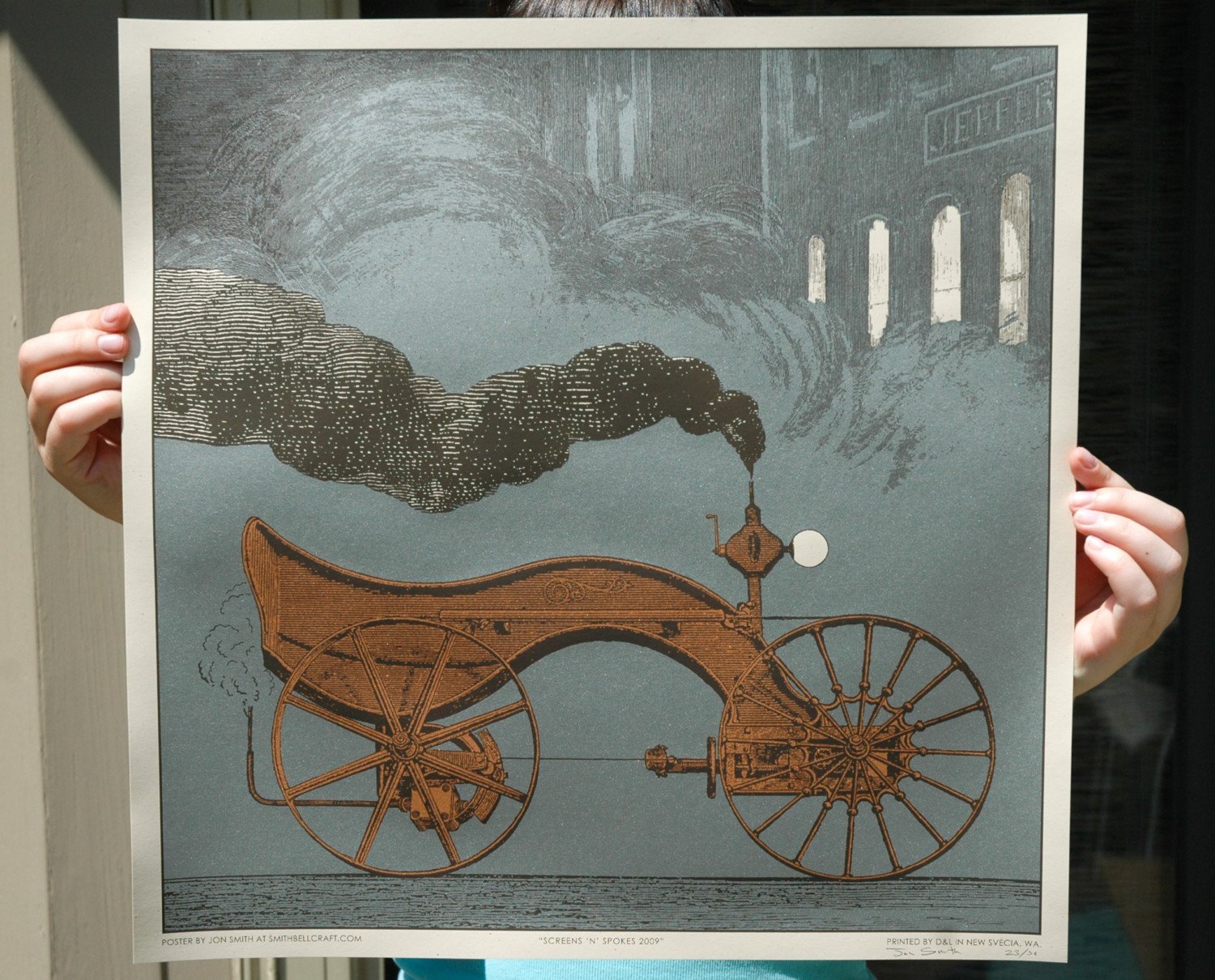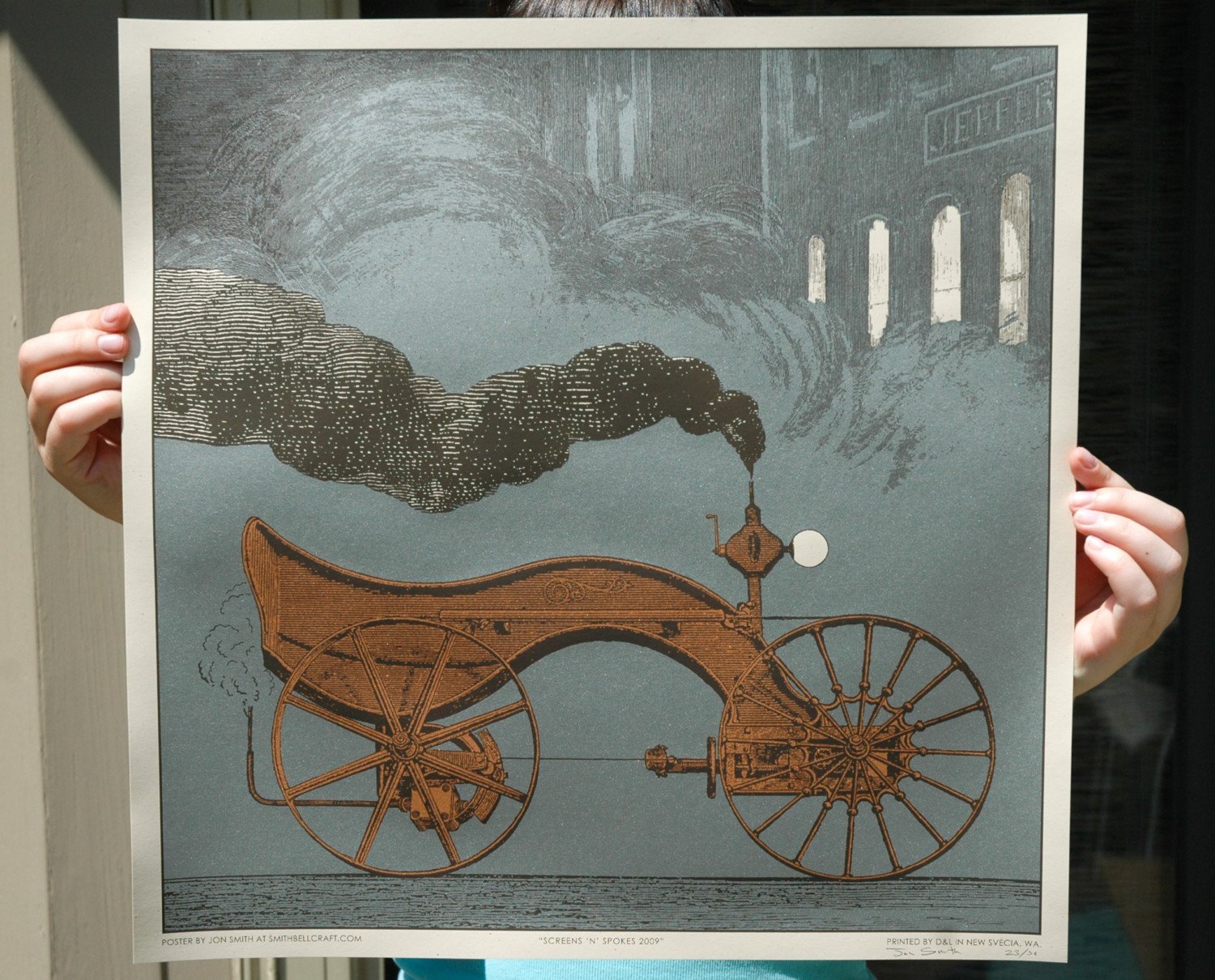 Screens N Spokes Jon Smith 2009
4 Color Screenprint - 18x18 - Signed and Numbered

Jon Smith, Seattle, WA. 26, male, single, Scorpio. Looks like Seth Rogen in Observe and Report but with a beard. Making posters since...2005? Maybe 2004. Posters is all Jon does. He works part time at D&L Screenprinting in Seattle and the rest of his time is spent designing posters that get printed at D&L Screenprinting. He fears he will die alone.

For Jon's 2009 print he designed a painstaking homage to Rob Jone's Raconteurs prints.

100% of the proceeds from Screens 'N' Spokes sales benefit the National MS Society.

In its third year, the Screens 'N' Spokes benefit art show is up at Mugshots CoffeeHouse in the Fairmount Section of Philadelphia, PA (through August 31) and Mugshots CoffeeHouse in Manayunk (through Oct. 4)

Limit 2 prints per person please. Thanks!