Screens 'N' Spokes Judge 2011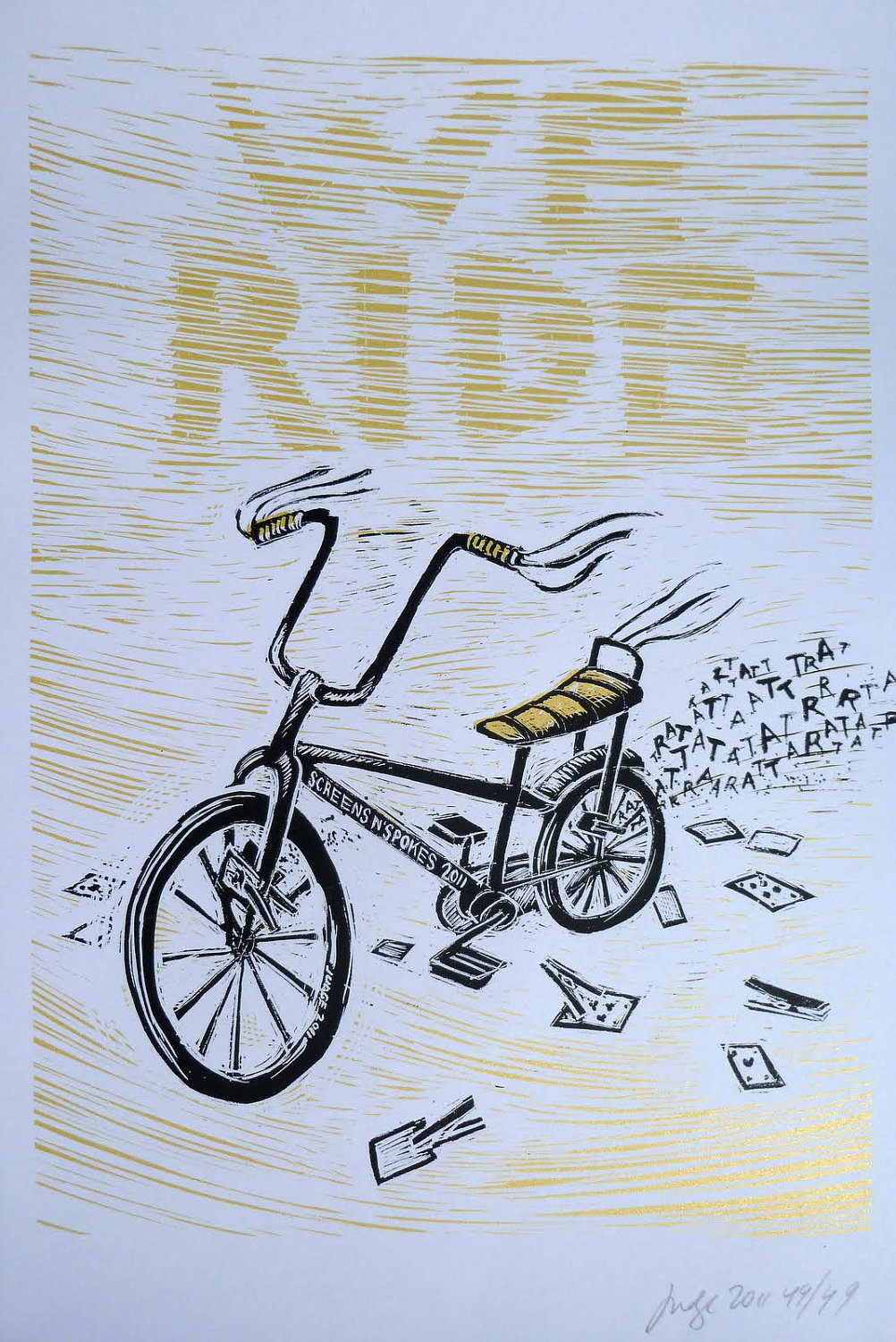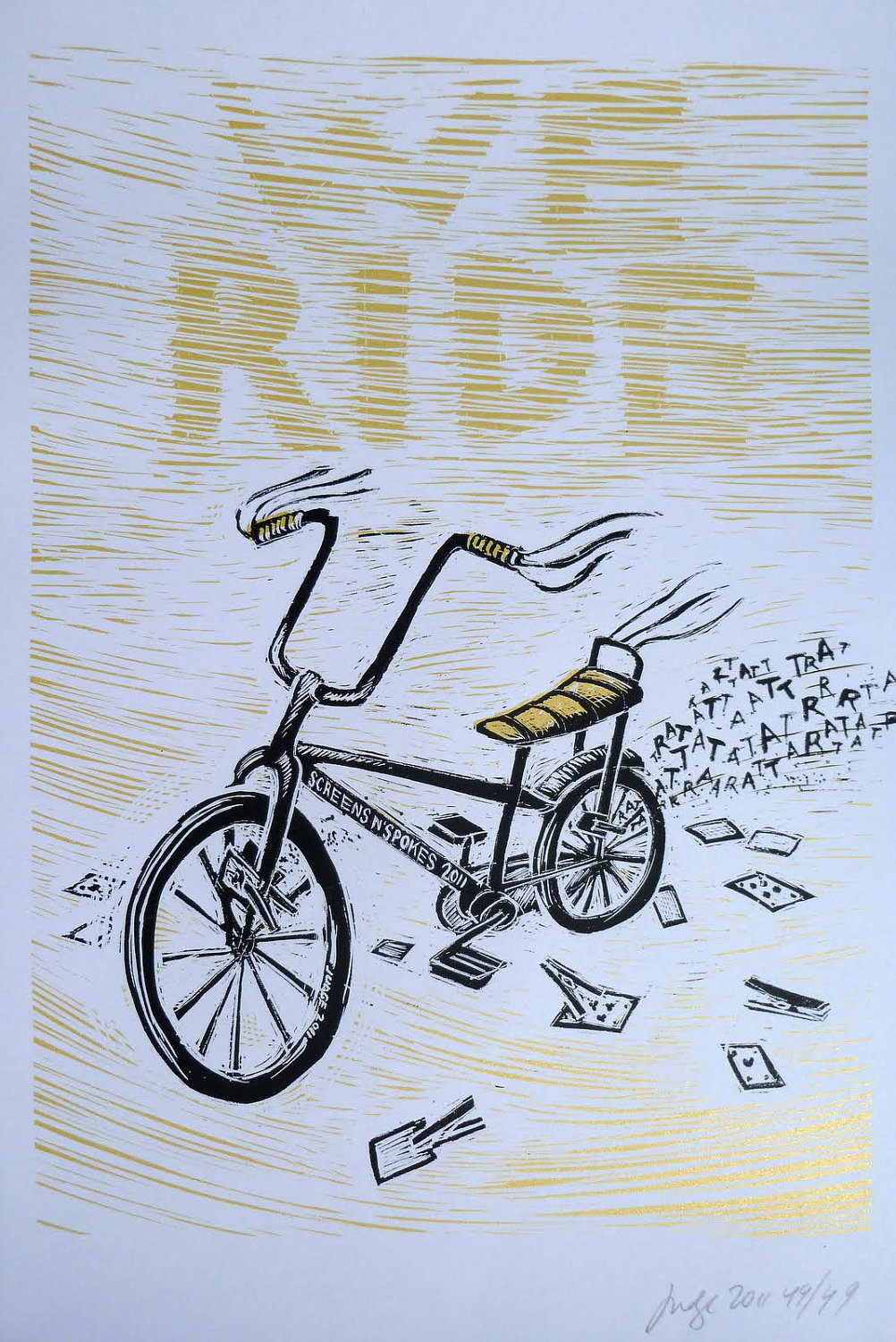 Screens 'N' Spokes Judge 2011
2 Color Screenprint - 12x18 - Signed and Numbered Edition of 49

Judge's work has graced posters for Neko Case, The Hideout, Midlake, and American Music Club, among others. Always immaculately detailed using scratchboard or silkscreen process, Judge's haunting prints of night creatures and technicolor dreamscapes evoke something different with each inspection.

100% of the proceeds of all Screens 'N' Spokes sales go towards the National MS Society. Screens 'N' Spokes is an art show celebrating the Bike MS: City to Shore ride in September.