Screens 'N' Spokes - Judge 4 Print Package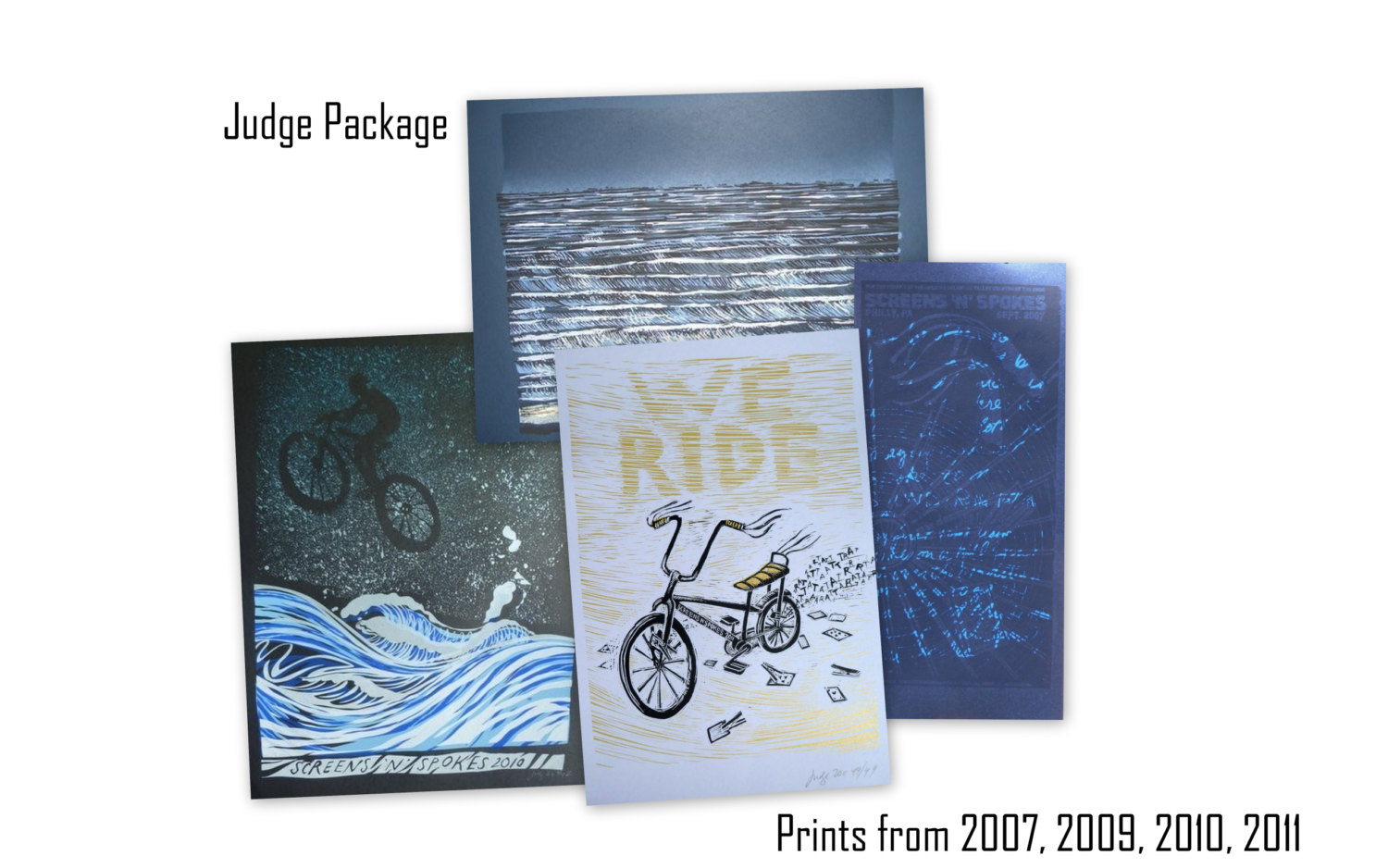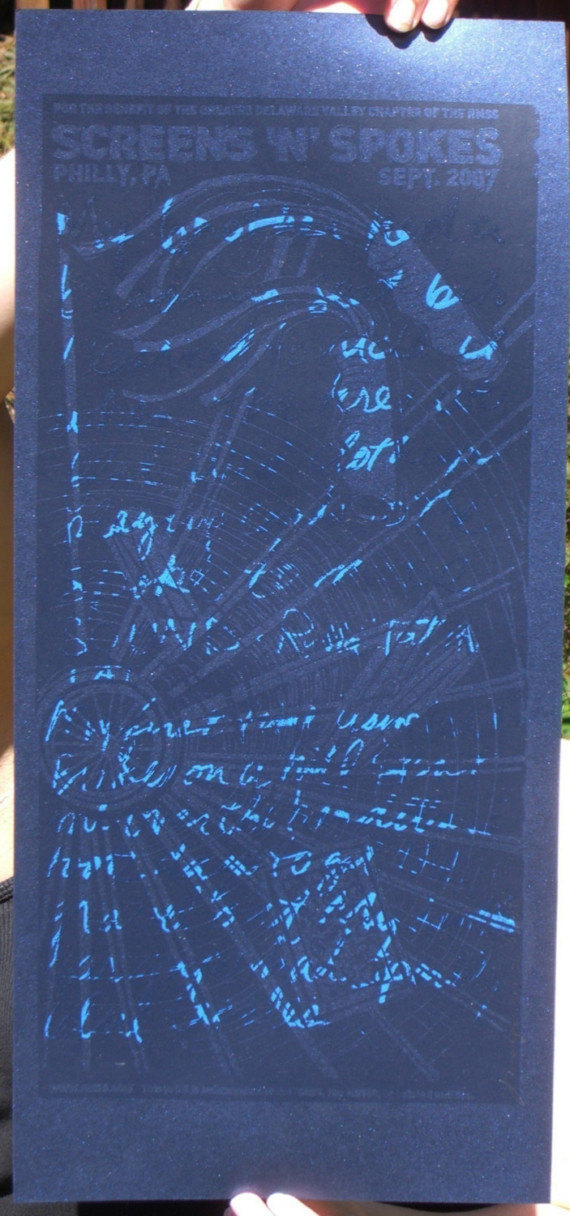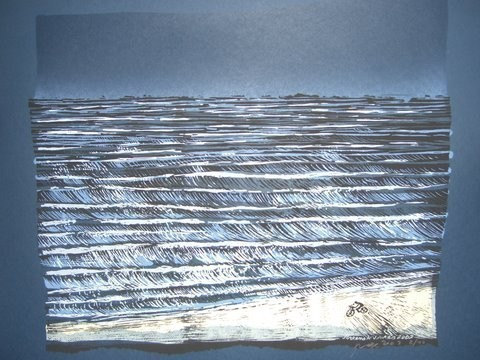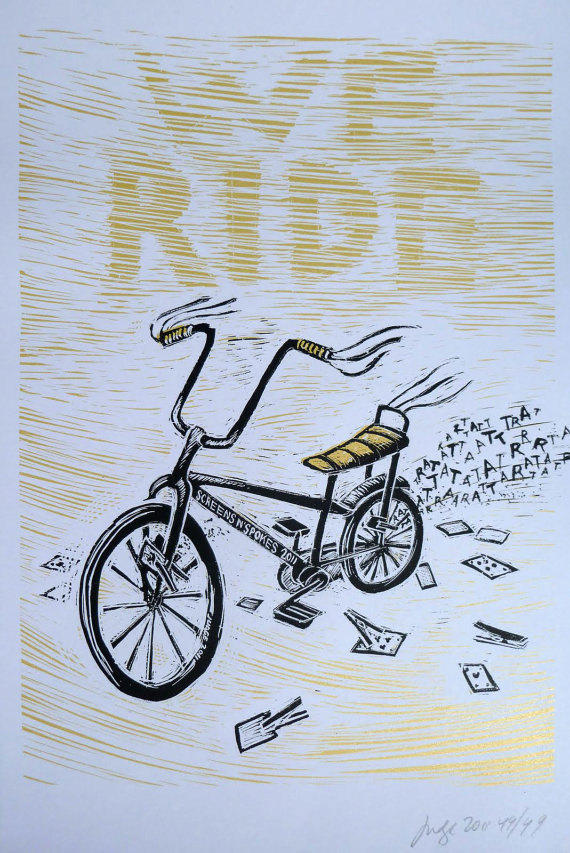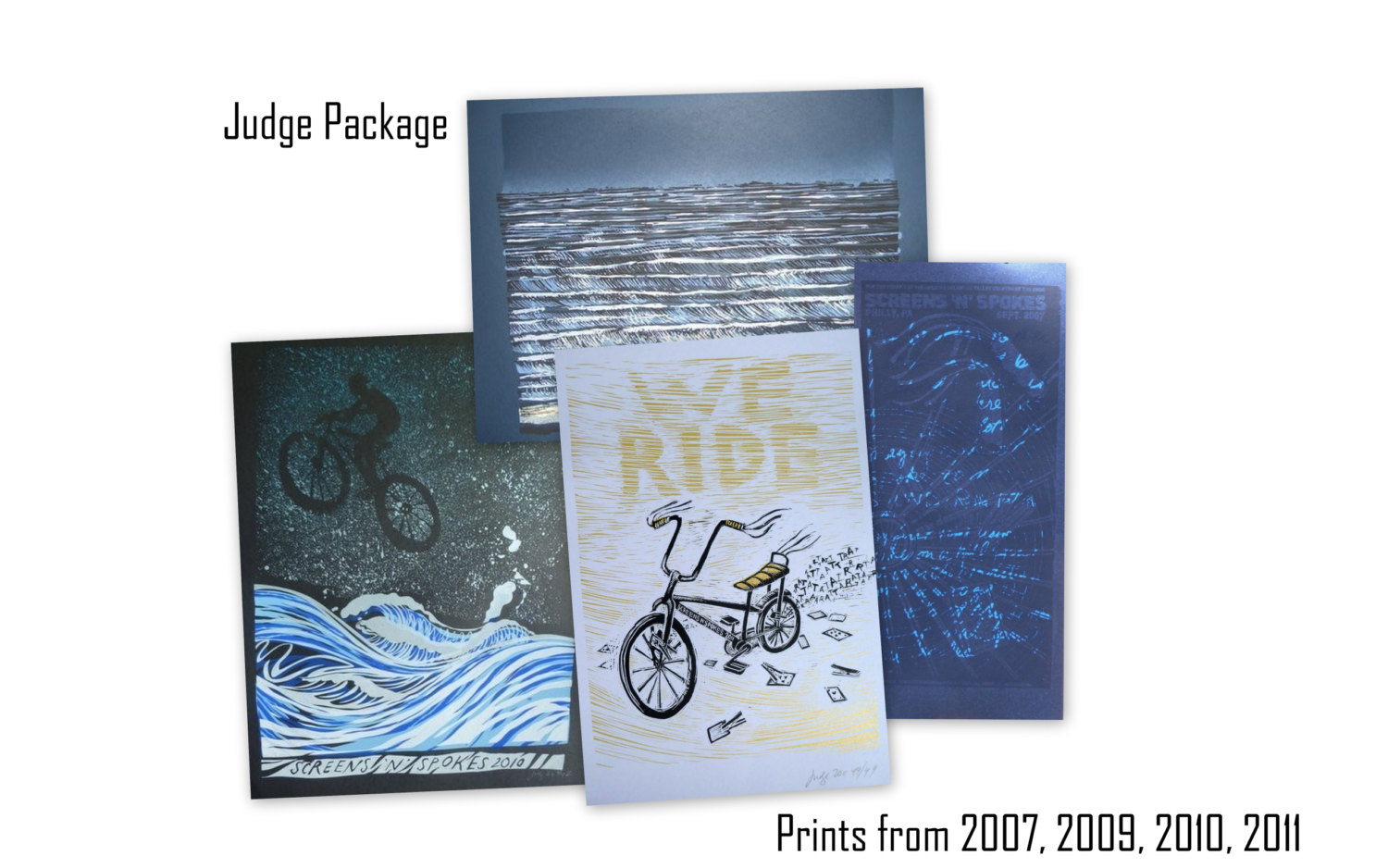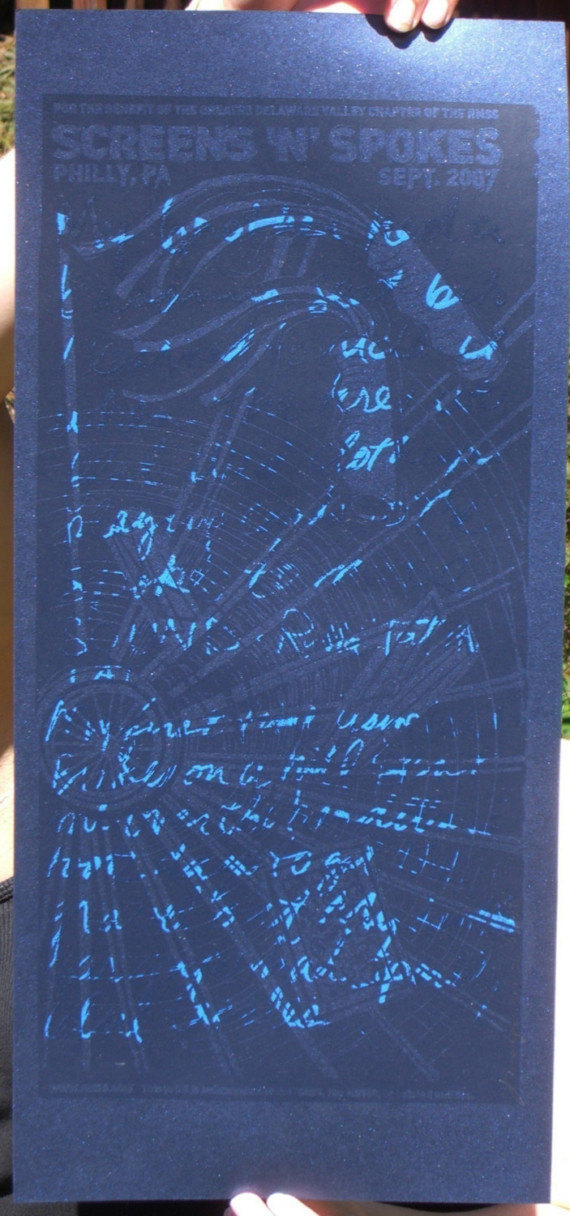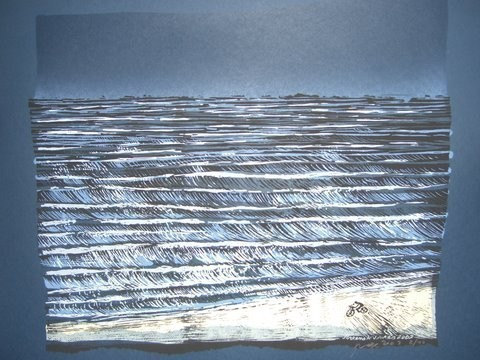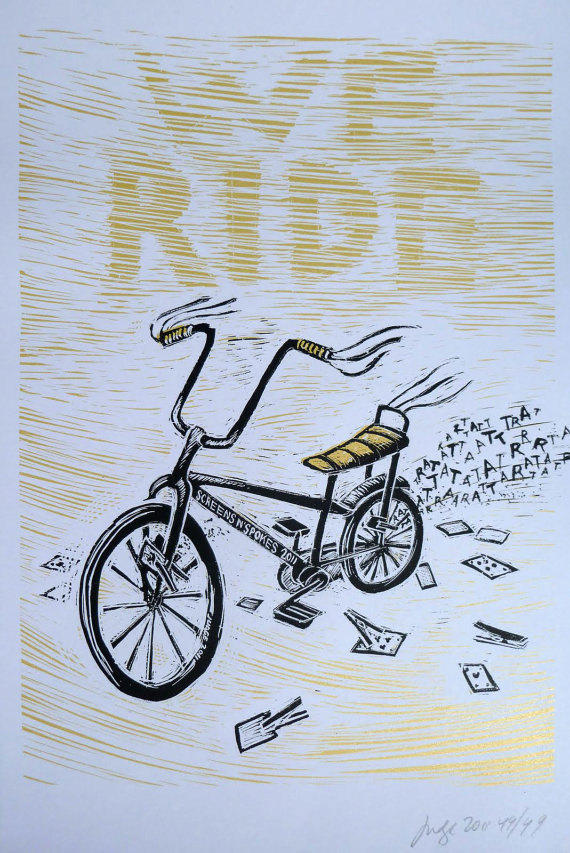 Screens 'N' Spokes - Judge 4 Print Package
To celebrate Small Business Saturday, we are offering this Kathleen Judge print package for a limited time. You'll get one of each of Judge's 2007, 2009, 2010 and 2011 Screens 'N' Spokes prints. That's 4 great holiday presents, or keep them all for yourself, your walls will thank you for them.

Judge's work has graced posters for Neko Case, The Hideout, Midlake, and American Music Club, among others. Always immaculately detailed using scratchboard or silkscreen process, Judge's haunting prints of night creatures and technicolor dreamscapes evoke something different with each inspection.

100% of the proceeds from Screens 'N' Spokes sales benefit the National MS Society.