Screens N Spokes Leia Bell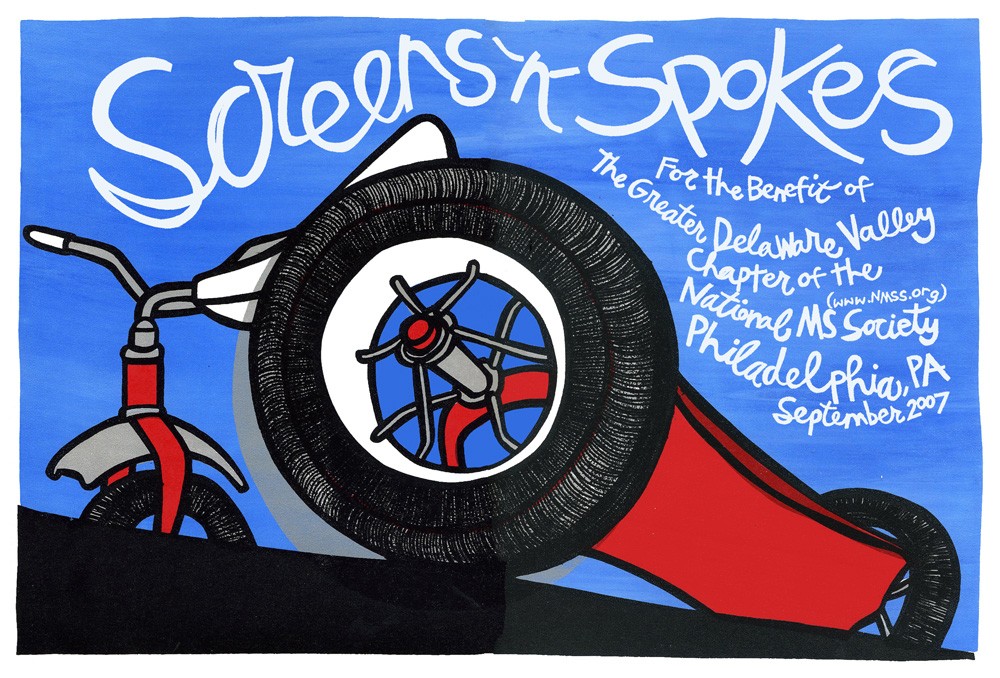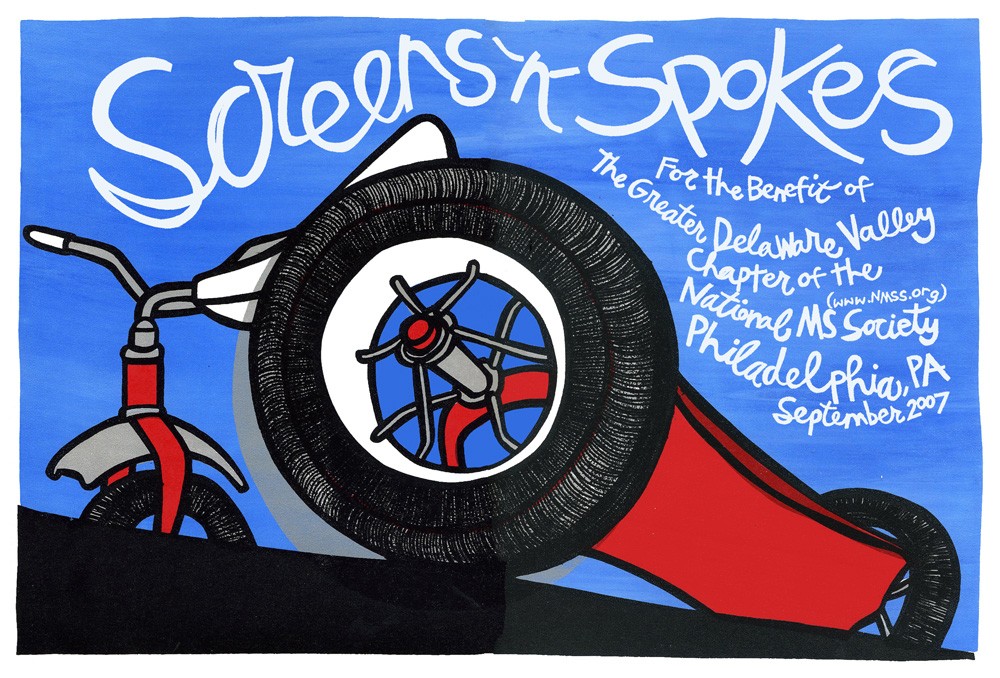 Screens N Spokes Leia Bell
4 Color Screenprint - 12.5x17 - Signed and Numbered Edition of 50

In the seven-odd years Leia Bell has printed gigposters she has established herself as one of the leading artists that does what she does. Her bright, hand-drawn designs and painterly print quality make her work instantly recognizable. Her work will be showcased in her first U.K. solo show, "The Business of Ferrets" at the Richard Goodall Gallery in Manchester, England from September 29th to October 24th, 2007.

100% of the proceeds of all Screens 'N' Spokes sales go towards the National MS Society. Screens 'N' Spokes is an art show celebrating the Bike MS: City to Shore ride in September. In its second year Screens 'N' Spokes is up through September 30 at Mugshots CoffeeHouse and Chapterhouse Cafe & Gallery in Philadelphia, PA.