Screens 'N' Spokes Lonny Hurley 2011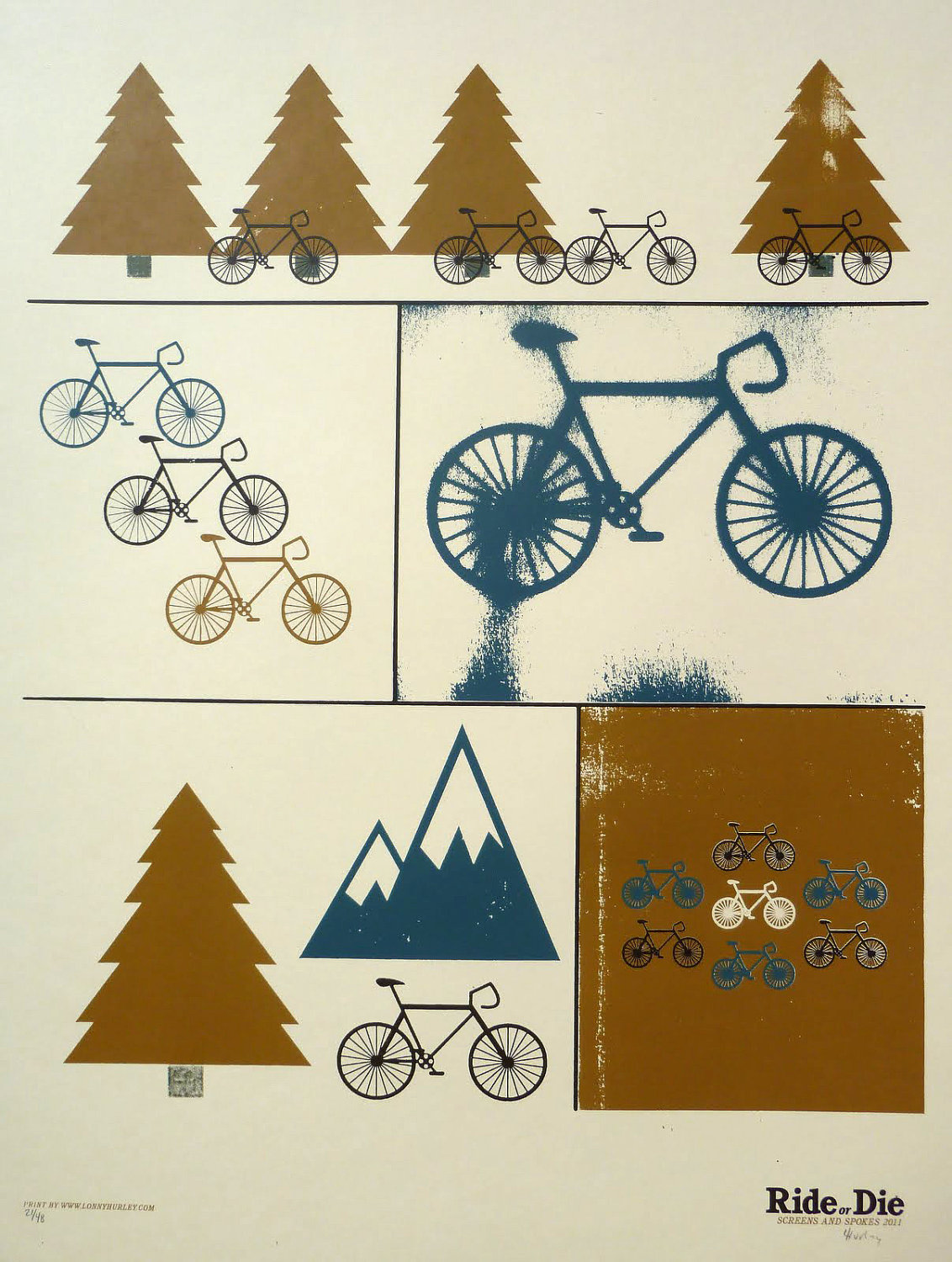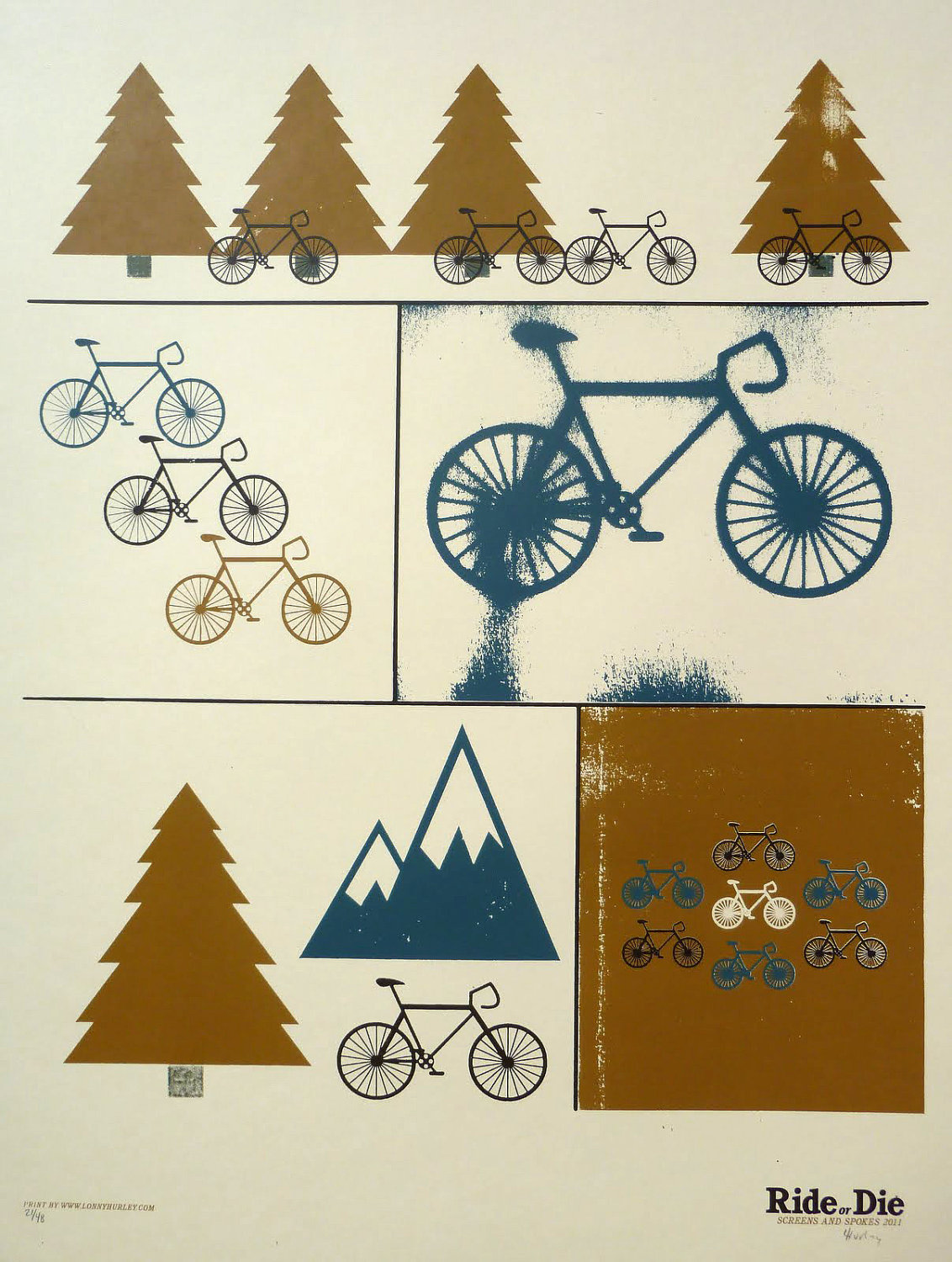 Screens 'N' Spokes Lonny Hurley 2011
3 Color Screenprint - 18x24- Signed and Numbered

WASHINGTON --> ALASKA --> TEXAS --> VIRGINIA --> MISSISSIPPI --> TEXAS --> GEORGIA --> OHIO --> NEW YORK --> MISSISSIPPI --> OREGON. Some where in there ranch hand, sailor, security at an airport, husband, worked at a rock magazine, home depot, fell off a cliff, went to the bottom of the world, screenprinter, designer, making the swoosh look real fancy. Not in that order.

100% of the proceeds from Screens 'N' Spokes sales benefit the National MS Society.