Screens 'N' Spokes Mike Munter and Jessi Preston Collaboration 2010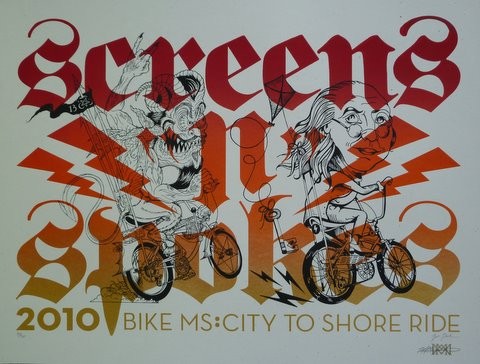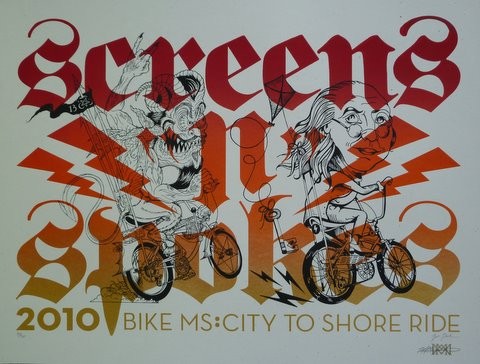 Screens 'N' Spokes Mike Munter and Jessi Preston Collaboration 2010
2 Color Screenprint - 19x25 - Signed and Numbered

Michael Munter is a professional artist that has been working in the Philadelphia area for over 10 years. He is a graduate of the prestigious Stella Elkins Tyler School of Art in Elkins Park, Pa. His BFA was in Printmaking with a minor in Graphic Design as well as advanced studies in Painting and Illustration.

Jessi Preston has traveled as an unarmed gypsy, mastered the art of pinata destruction, and has managed to elude bigfoot since receiving her BFA from Tyler School of Art. Ms. Preston is a tattoo artist, painter, graphic designer, print maker and sneaky devil.

100% of the proceeds from Screens 'N' Spokes sales benefit the National MS Society.

In its fourth year, the Screens 'N' Spokes benefit art show is up at Mugshots CoffeeHouse in the Fairmount Section of Philadelphia, PA (through October 3rd).