Screens 'N' Spokes Rich Kelly 2010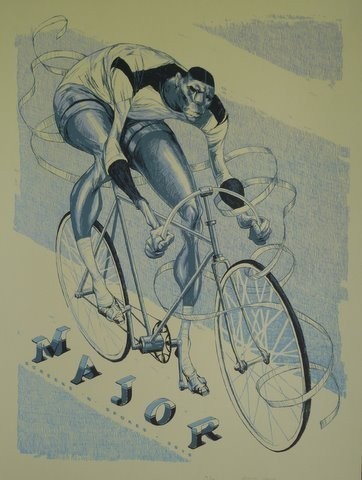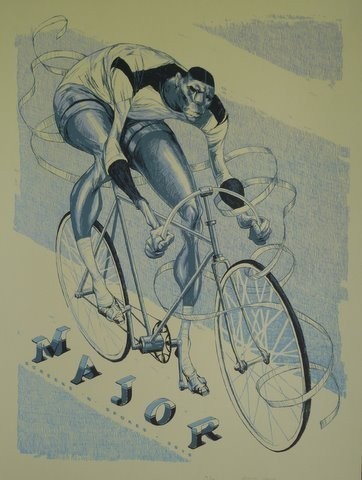 Screens 'N' Spokes Rich Kelly 2010
3 Color Screenprint - 18x24 - Signed and Numbered

After receiving his BFA in Illustration from Syracuse University, Rich Kelly returned home to pursue a career as a freelance illustrator. He drew and painted everyday and eventually came to work on major editorial and advertising projects for various local and national clients. He now lives and works in Chicago where he strives to make fresh, relevant imagery. His Screens 'N' Spokes print is an homage to the great cyclist Marshall "Major" Taylor, who became the first African-American world champion in 1899.

100% of the proceeds from Screens 'N' Spokes sales benefit the National MS Society.

In its fourth year, the Screens 'N' Spokes benefit art show is up at Mugshots CoffeeHouse in the Fairmount Section of Philadelphia, PA (through October 3rd).