Screens N Spokes Sei Rey Ho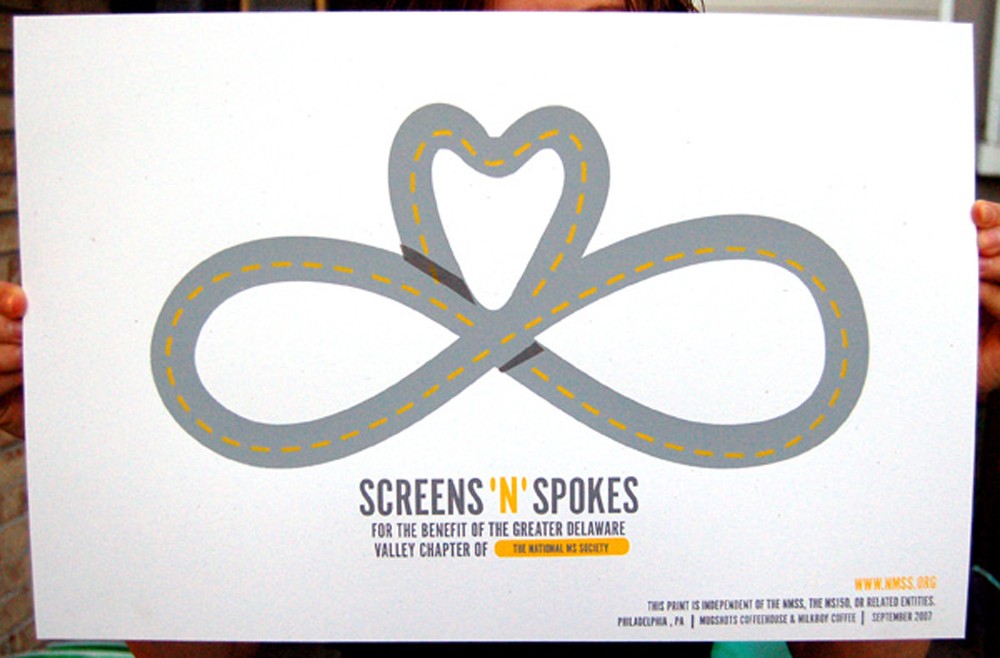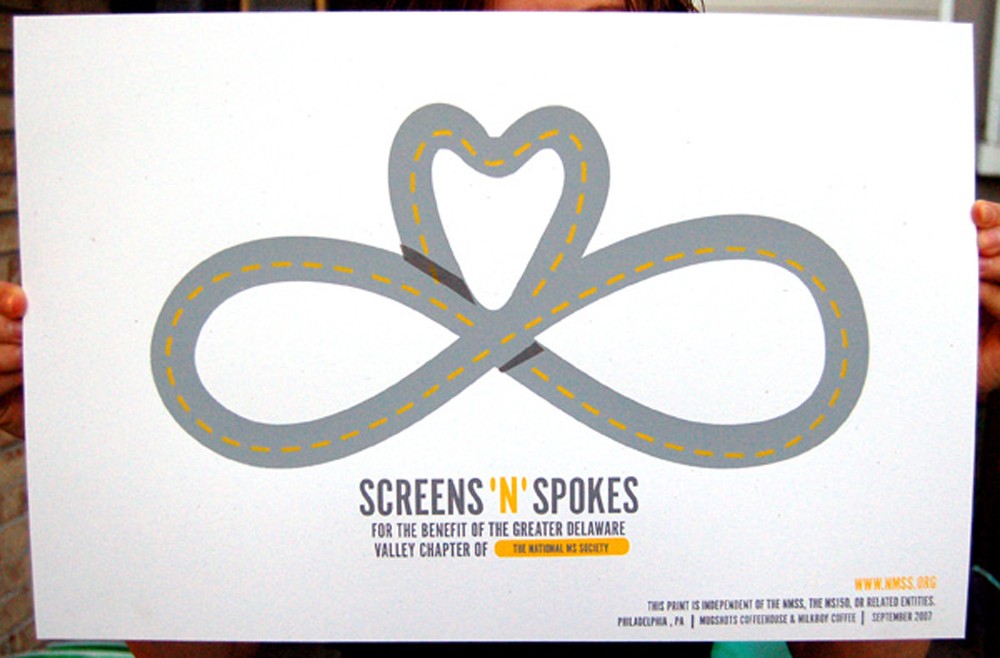 Screens N Spokes Sei Rey Ho
2 Color Screenprint - 19x12.5 - Signed and Numbered Edition of 29

Us & Them Studios is located in urban Seattle, WA. It is a studio fused with their love for music, art, culture, and life. Sei Rey, the Us & Them poster designer, trains day and night doing pushups and karate chopping things to pull the next greatest and latest print. His posters have included work for The Flaming Lips and Sound Tribe Sector 9.

100% of the proceeds of all Screens 'N' Spokes sales go towards the National MS Society. Screens 'N' Spokes is an art show celebrating the Bike MS: City to Shore ride in September. In its second year Screens 'N' Spokes is up through September 30 at Mugshots CoffeeHouse and Chapterhouse Cafe & Gallery in Philadelphia, PA.