Screens N Spokes Silent Giants 2009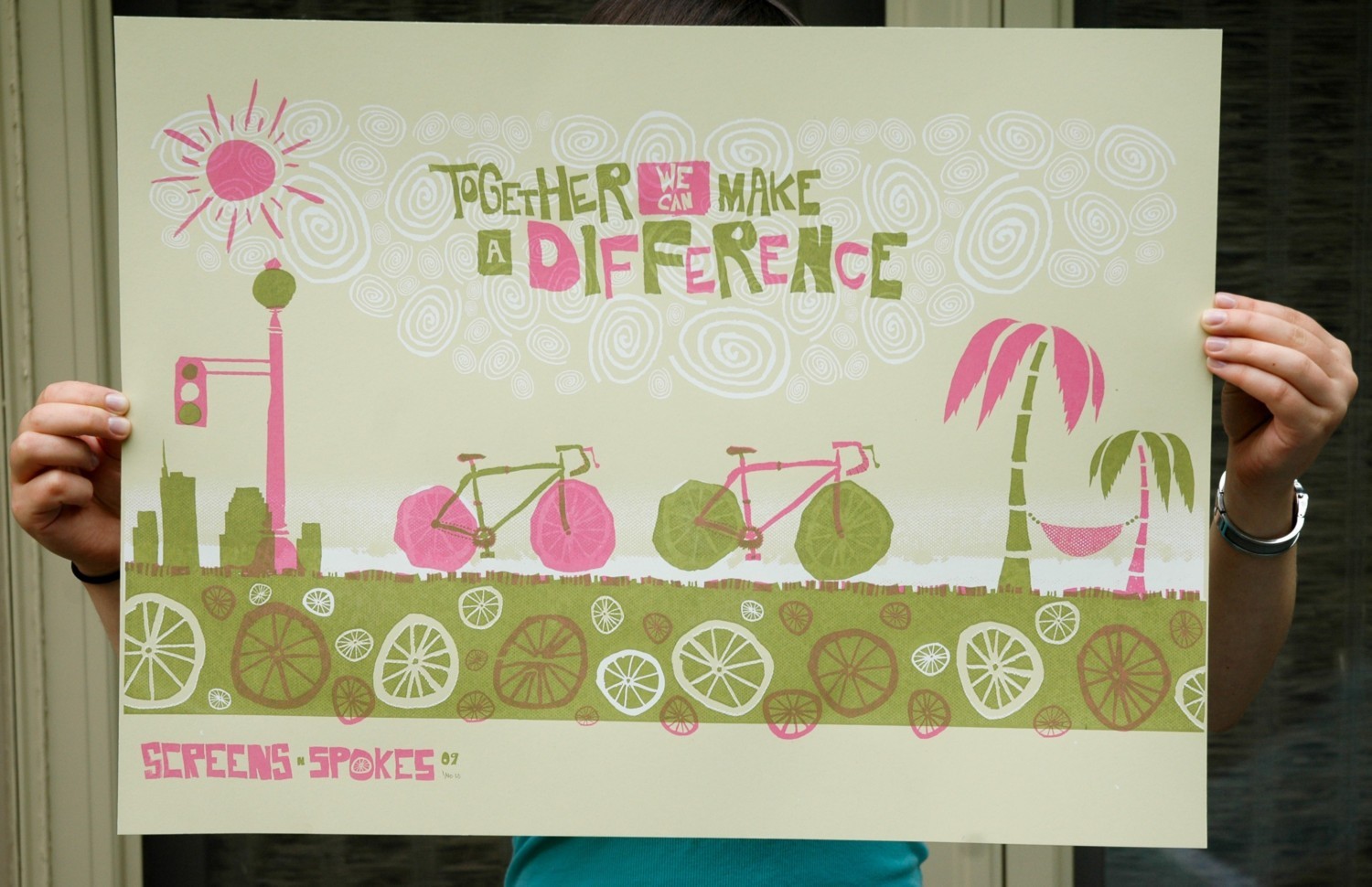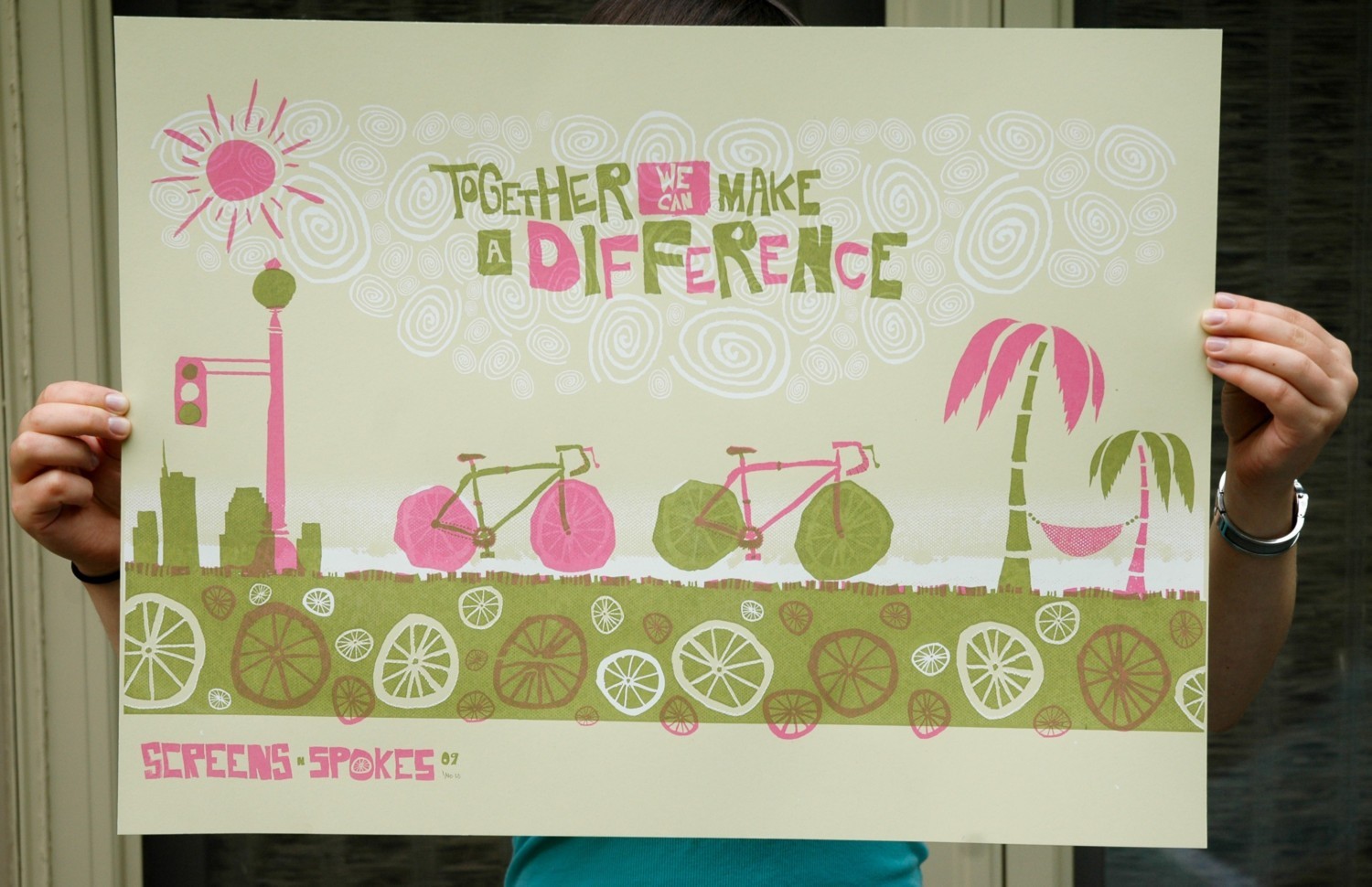 Screens N Spokes Silent Giants 2009
3 Color Screenprint - 18x24 - Signed and Numbered

The Silent Giants Brownies

1 Cup Chris Everhart
1 Cup Ed Knight
1 Cup Brian Larson

Mix thoroughly with The National, Animal Collective, Modest Mouse. Sprinkle with Sigur Ros, Bon Iver, and Wolf Parade. Mix ink, overprint, and repeat. Hand pull ingredients onto your choice of 100 lb. French Paper. Sign. Stamp. Chill for best results and good times. Serve for immediate freshness. Speak rarely, the posters will do the talking.

100% of the proceeds from Screens 'N' Spokes sales benefit the National MS Society.

In its third year, the Screens 'N' Spokes benefit art show is up at Mugshots CoffeeHouse in the Fairmount Section of Philadelphia, PA (through August 31) and Mugshots CoffeeHouse in Manayunk (through Oct. 4)

Limit 2 prints per person please. Thanks!