Screens 'N' Spokes Status Serigraph 2010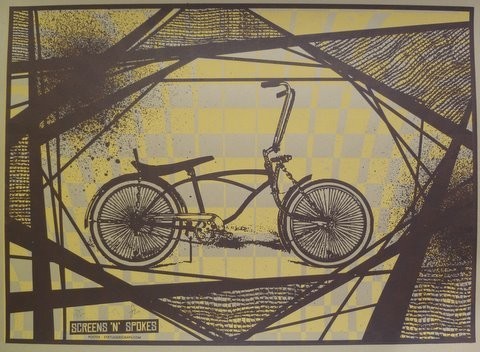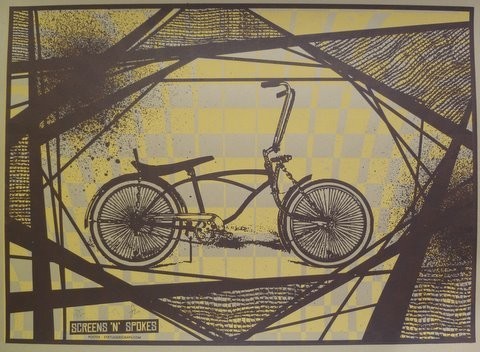 Screens 'N' Spokes Status Serigraph 2010
2 Color Screenprint - 16x22 - Signed and Numbered

Since 2005, Justin Helton has emerged from the South as one of the finest young graphic designers today. Helton's designs are hip, quirky, and always unexpected. Born in the midwest, but bred, and educated in Knoxville, Tennessee, where he lives with his wife, daughter, and cat Whiskey. Helton specializes in screen-printed concert posters, album packaging, and merchandise design. Helton's recently worked exclusively with bands, management companies, and concert promoters to design gallery-worthy posters for Phish, My Morning Jacket, Trey Anastasio (of Phish), Jack Johnson.

100% of the proceeds from Screens 'N' Spokes sales benefit the National MS Society.

In its fourth year, the Screens 'N' Spokes benefit art show is up at Mugshots CoffeeHouse in the Fairmount Section of Philadelphia, PA (through October 3rd).