Screens N Spokes The Bungaloo 2009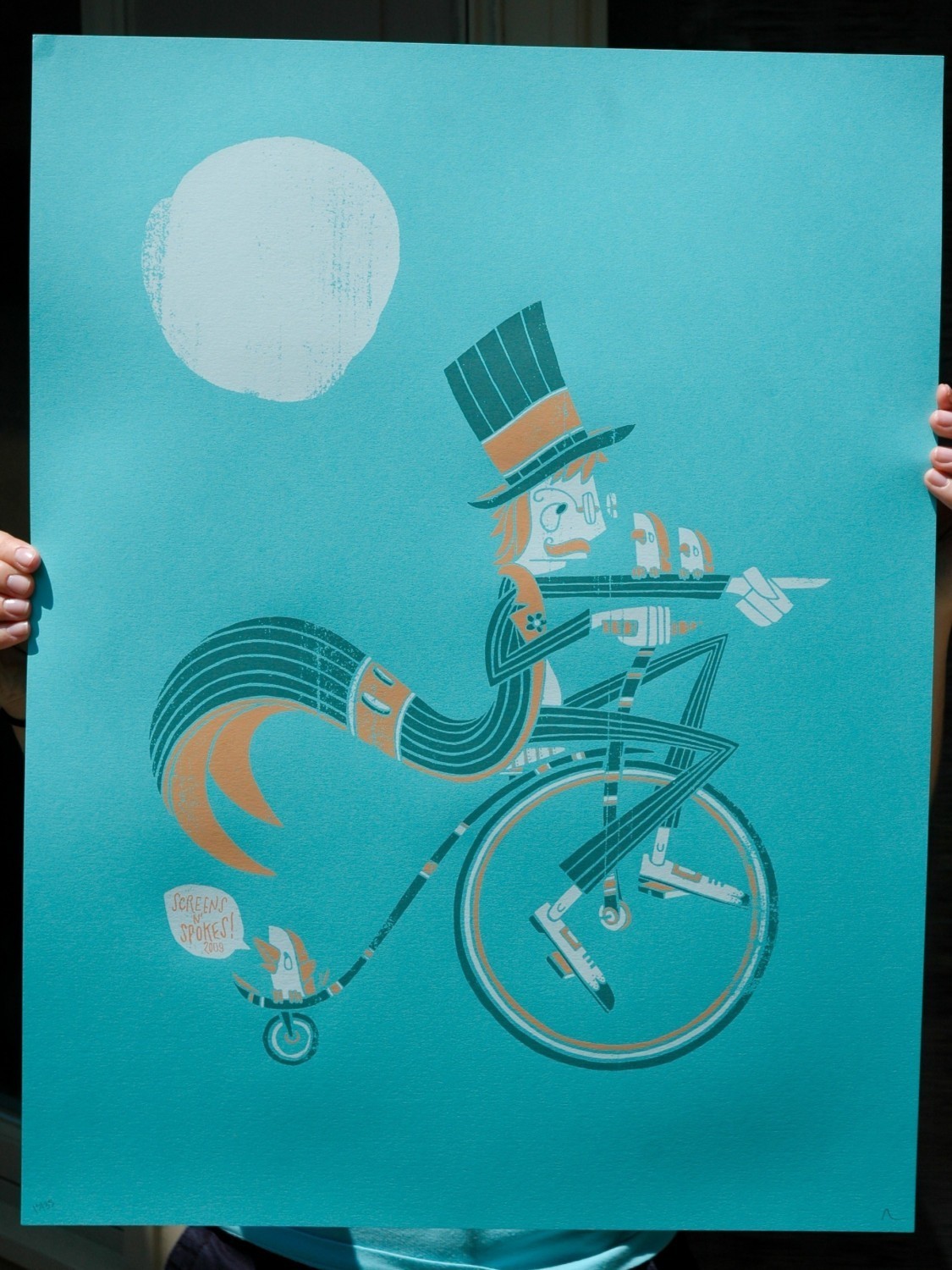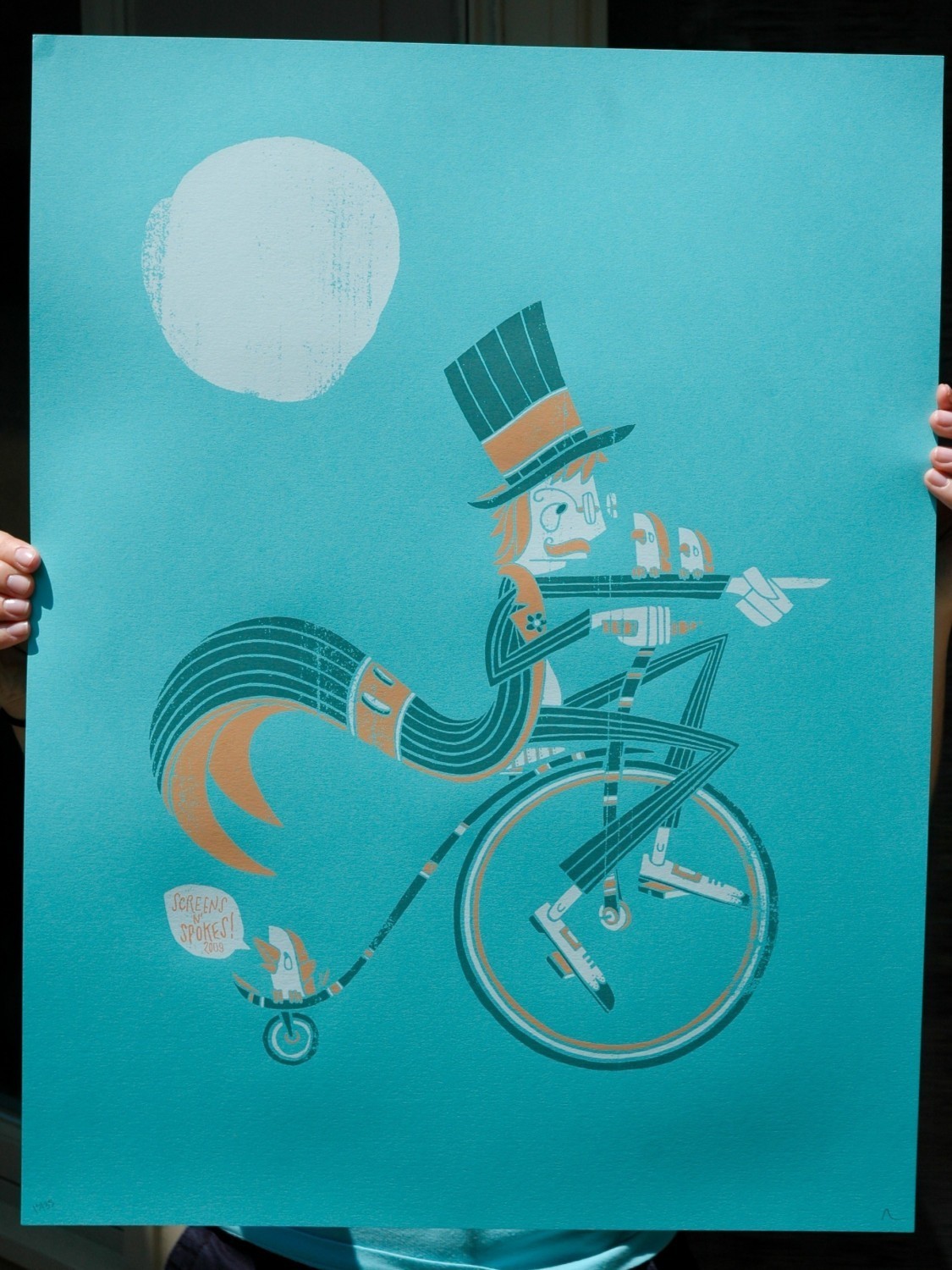 Screens N Spokes The Bungaloo 2009
3 Color Screenprint - 19x25 - Signed and Numbered

John Vogl lives in St. Louis and works in a very small studio under the moniker, the Bungaloo. John busies himself by making limited edition concert posters, which he designs and prints by hand. When he is not doing that, he applies his illustration and design expertise to t-shirts, websites, scarves, art prints, sketchbooks, album artwork and things of that ilk.

100% of the proceeds from Screens 'N' Spokes sales benefit the National MS Society.

In its third year, the Screens 'N' Spokes benefit art show is up at Mugshots CoffeeHouse in the Fairmount Section of Philadelphia, PA (through August 31) and Mugshots CoffeeHouse in Manayunk (through Oct. 4)

Limit 2 prints per person please. Thanks!