Screens N Spokes The Half and Half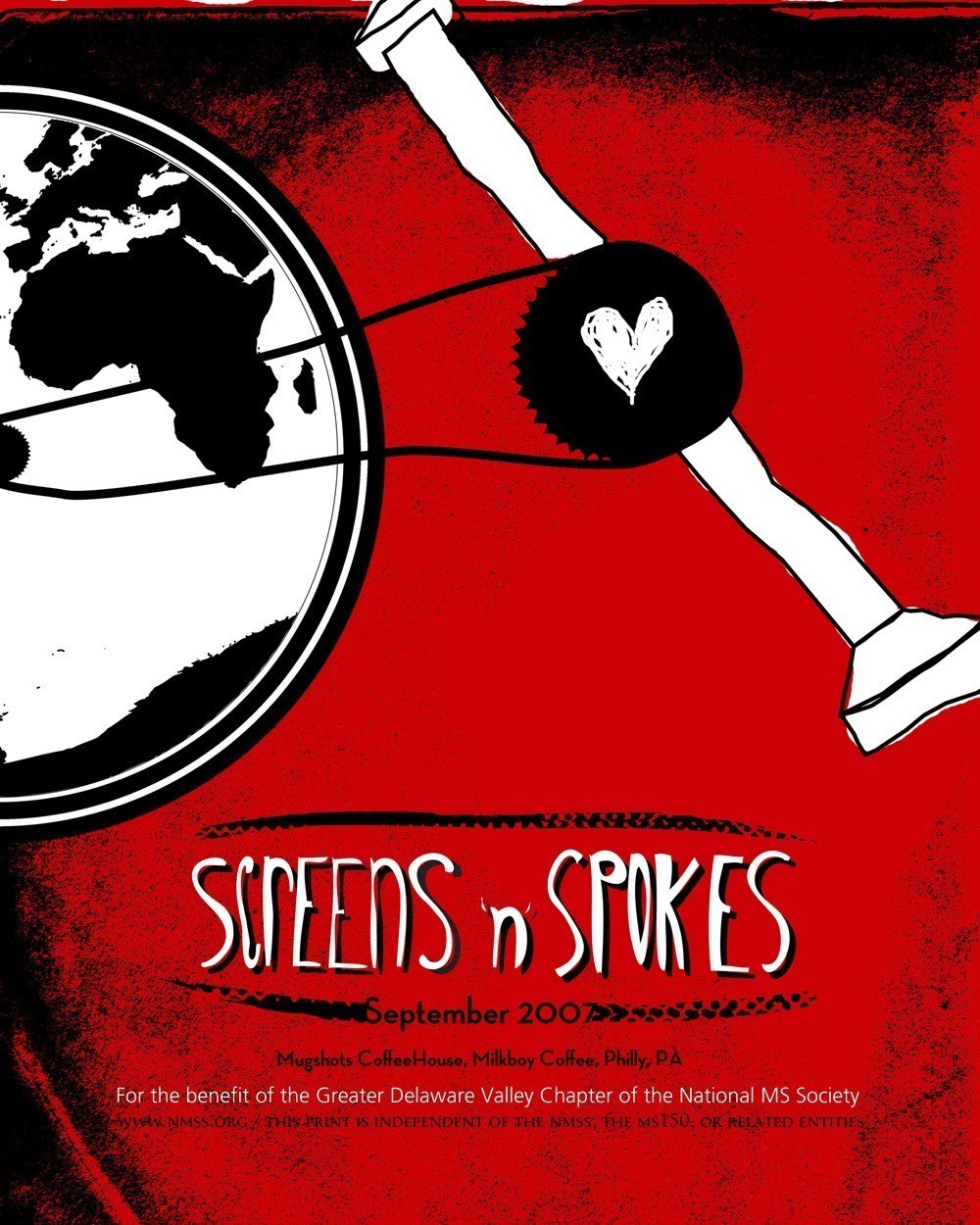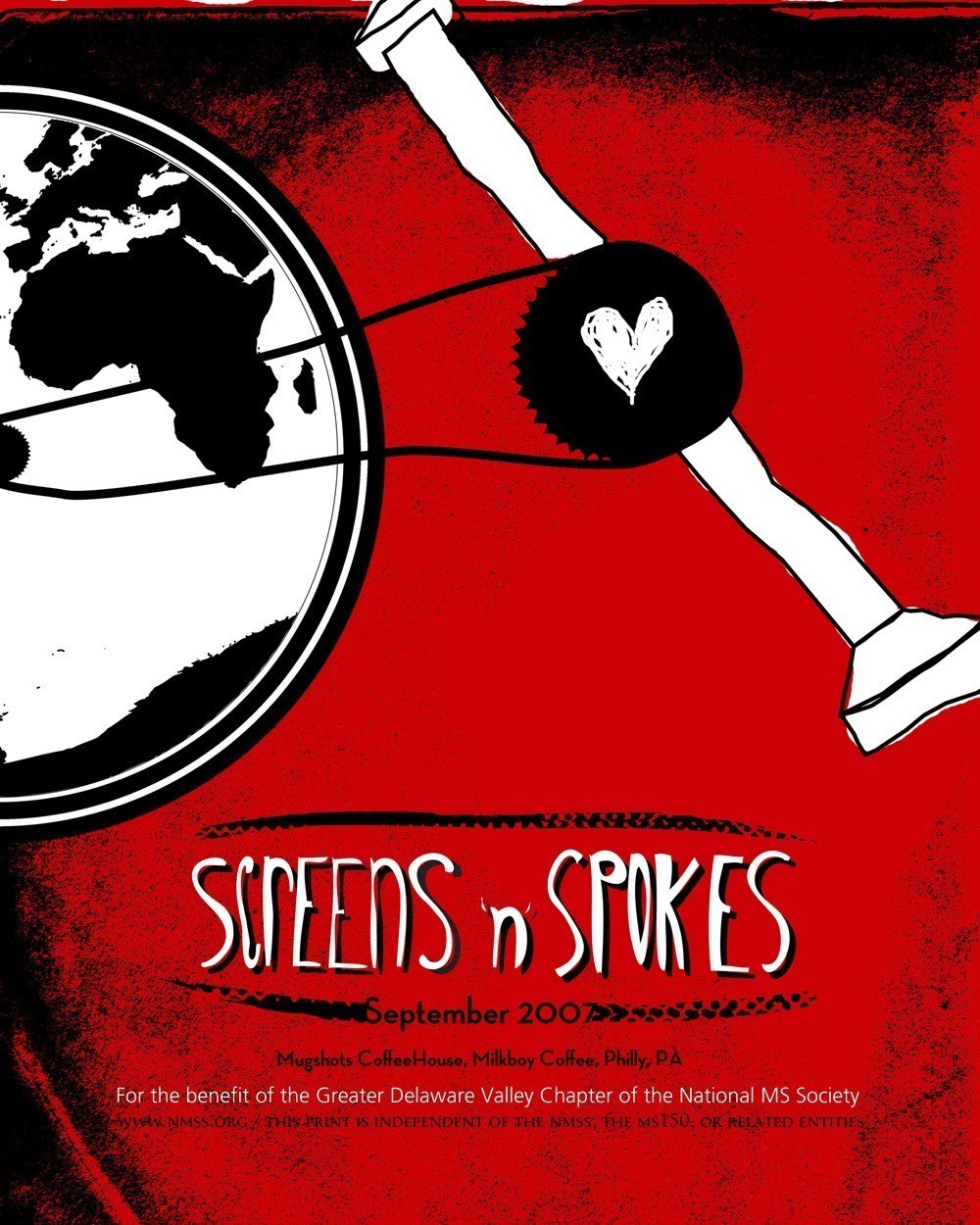 Screens N Spokes The Half and Half
2 Color Screenprint - 18x24 - Signed and Numbered Edition of 50

Half and Half is a two person design team, made up of Sara Thomas and Nick Wilson. They reside and work in Columbia, SC, where they run their design firm and screenprinting studio. Recent work has included posters for Of Montreal, Band of Horses, and Deerhoof.

100% of the proceeds of all Screens 'N' Spokes sales go towards the National MS Society. Screens 'N' Spokes is an art show celebrating the Bike MS: City to Shore ride in September. In its second year Screens 'N' Spokes is up through September 30 at Mugshots CoffeeHouse and Chapterhouse Cafe & Gallery in Philadelphia, PA.