Screens N Spokes Tim Gough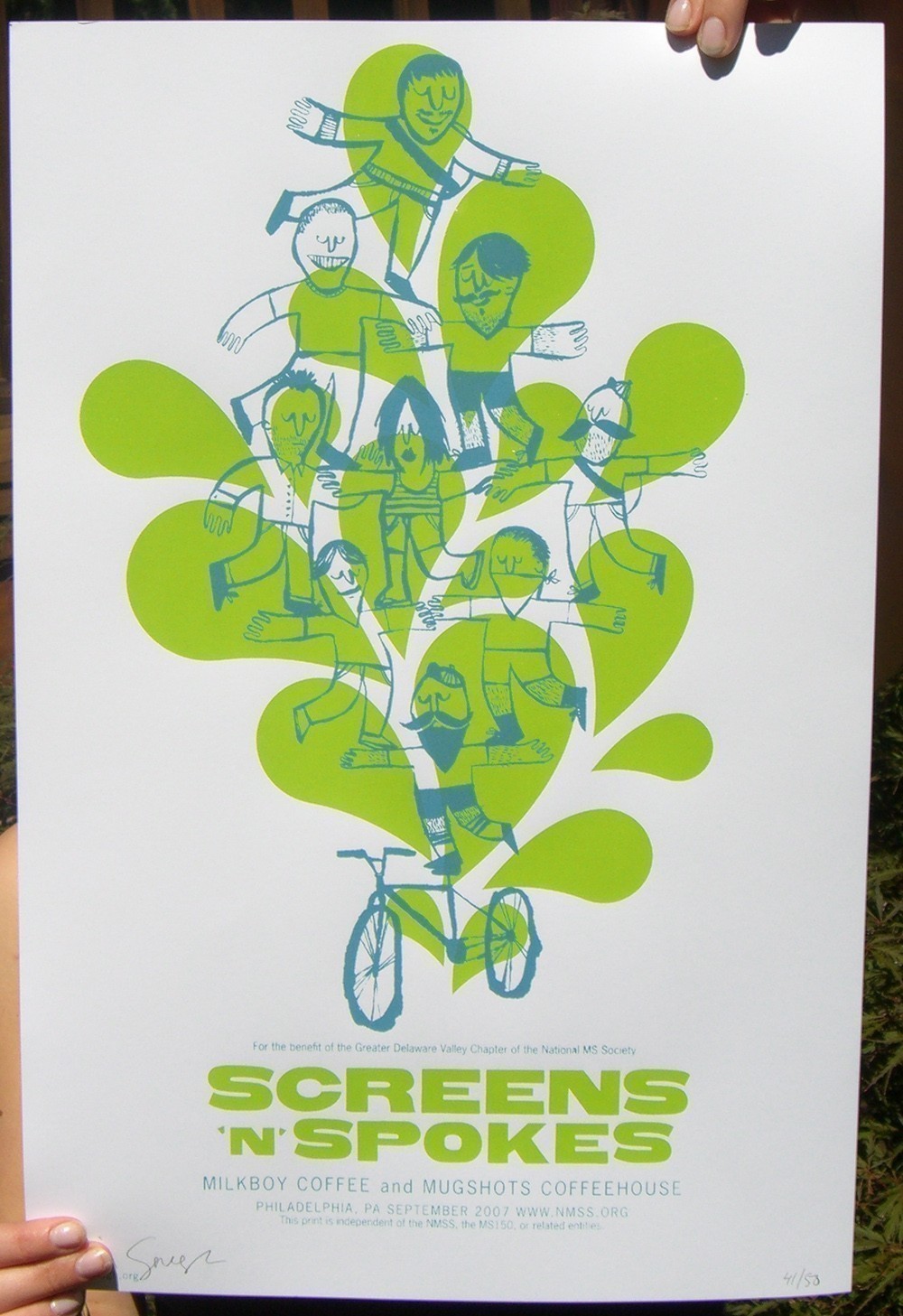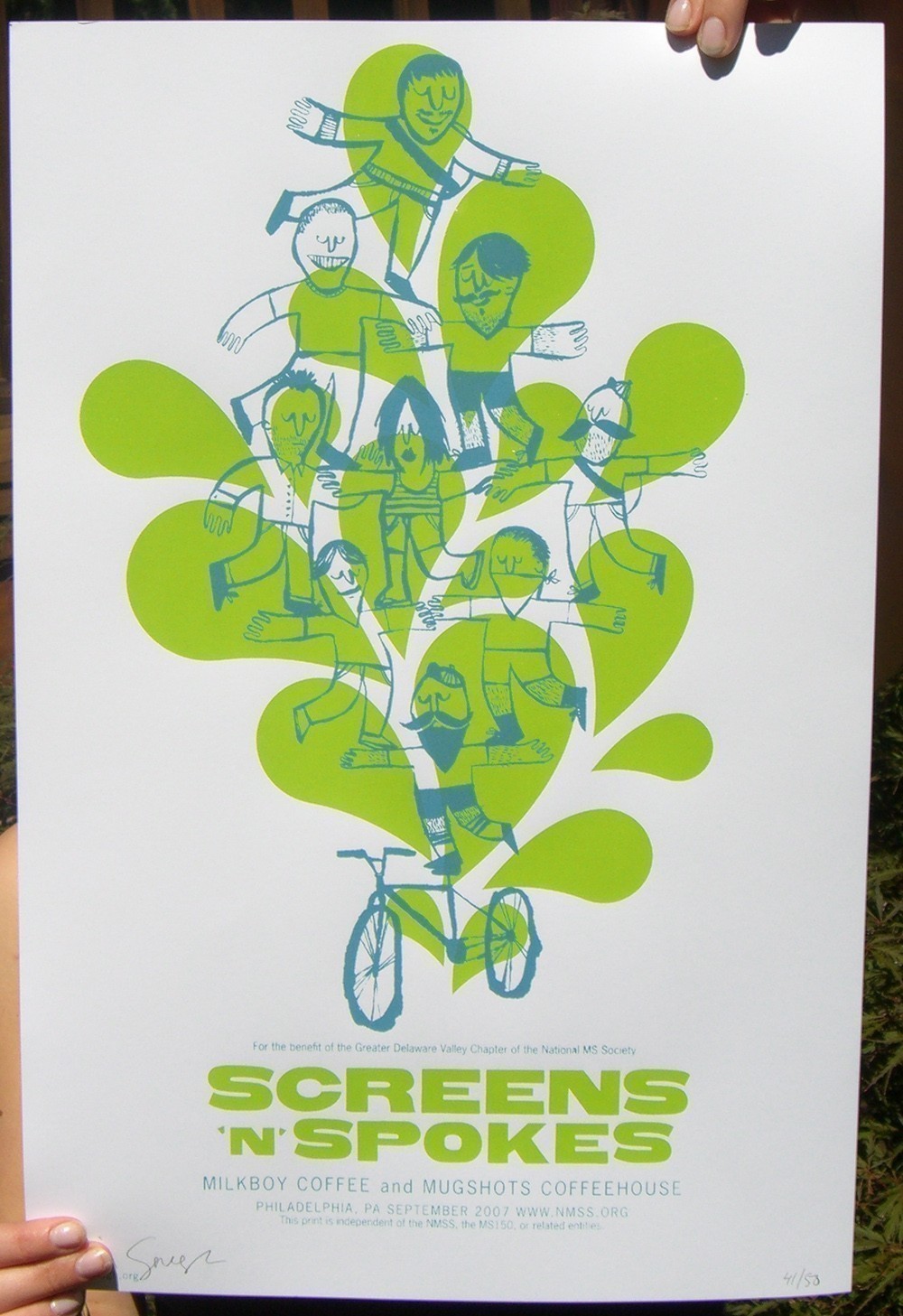 Screens N Spokes Tim Gough
2 Color Screenprint - 12.5x19 - Signed and Numbered Edition of 50

Tim Gough is an illustrator/designer based in Philadelphia, PA. In between eating and sleep he is usually drawing, wearing flip flops, and trying to convince his girlfriend that he is allergic to cats. Tim also publishes a limited edition zine called 'Cut and Paste', a collection of drawings and things.

100% of the proceeds of all Screens 'N' Spokes sales go towards the National MS Society. Screens 'N' Spokes is an art show celebrating the Bike MS: City to Shore ride in September. In its second year Screens 'N' Spokes is up through September 30 at Mugshots CoffeeHouse and Chapterhouse Cafe & Gallery in Philadelphia, PA.